Foot fetish and being Gay...is there a connection??
---
---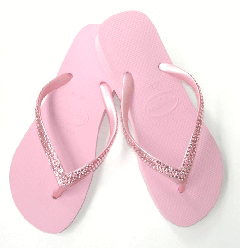 I often read on here
how some men and women seem to be proned to foot fetisizm...and others on here have no interest in feet as an arousal tool....
I also notice how some are attracted to their own same sex,

for various reasons...and have no interest in the opposite sex, in terms of romantic relationships or other...
Now here's where I connect the two....
People with foot fetishes...don't know how they got it, it's usually been there since childhood in one shape form or another...
And people who are 'gay' or same sex orientated...often express the same, about their orientation....'
I was born this way'
But for some reason...we can except people being born with a foot fetish addiction...but can't accept people being born 'same sex orientated'....and my question is why??
Is it because the bible doesn't speak of foot fetisizm as a sin?
Is that all it would take??
I mean what if the bible writers spoke of having a foot fetish as being an 'abomination'??
Then would suddenly having a foot fetish be a 'choice'?
And then would those with a foot fetish have to hear...
'You chose to be that way, you chose to have a foot fetish...
repent now of your lust of feet or else'
When infact they really didn't choose it...
I myself sorta have or had a foot fetish...I did not ask for it, and often thought it odd, when I was younger, how the sight of a womans barefeet (at the time I guess that would of been my classmates) filled my whole being with ecstasy, so overwhelmed with a feeling of joy and wonder, at the sight of barefeet, that it was like you were on a drug...
Now, as many gay people argue, 'who in their mind would ask for such a thing?'...in the case of foot fetisizm...'to be attracted to someone elses dirty sweaty feet'??
But yet it's inside of many...and only now has it become acceptable almost 'cute' to admit such...but like with being gay...40-50 years ago...to admit one had a foot fetish might have earned you a trip to the phyco ward...
So...again...if we as humans can't control what fetishes we're born with...than could not the same apply with same sex attraction...infact could being 'gay' in and of itself be looked upon as being a type of 'fetish'??
And why am I the only one to ever consider that?? Or am I?...
Anyone out there with any kind of sexual fetish...whether feet or breasts or hands or the buttox or legs (I dare not speculate beyond that)....ask yourself when was the date and age you chose it?
And then maybe next time you hear a gay person say 'I was born this way'...maybe...just maybe...you might hear them in a different way...
Note: This is not meant as a endorcement or non endorcement of same sex attraction, as it relates to 'Gods word'...it is simply written as a nuetral, honest, observation...
Another note: This is not meant as a endorcement or non endorcement of foot fetisizm, as it relates to 'Gods word'...it is simply written as a nuetral, honest, observation...
Comments