As stated in Terms of Service that is available on top of every forum
Quote:
This is not the right place for consumer complaints. Such posts present defamation issues and they don't give the other side the opportunity to present their side of the argument.
The world isnt perfect and you may run in situations that baffle you.
Threads are welcome to how to deal with a situation but to comply with Terms of Service please omit the company, or person name from the post.
Please avoid trying to leave clues on who is allege at fault by trying to hide your intent like using words that rhyme with that name, misspellings, or specific location
Threads or posts are subjected to be closed if they have no point or get out of hand. Also if a member appears they are only here to post their agenda of complaining they will be given an infraction for trolling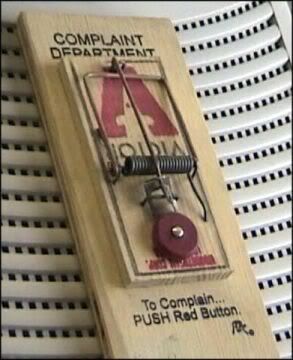 __________________
[B][COLOR=DarkOrchid]Im the moderator for
[/COLOR][/B][URL="http://www.city-data.com/forum/north-carolina/"]North Carolina main forum[/URL]
[URL="http://www.city-data.com/forum/greensboro-winston-salem-high-point/"]Triad [/URL]
[URL="http://www.city-data.com/forum/coastal-north-carolina/"]Coastal [/URL]
[URL="http://www.city-data.com/forum/western-north-carolina/"]Western [/URL]
[URL="http://www.city-data.com/forum/charlotte/"]Charlotte [/URL]
[URL="http://www.city-data.com/forum/york-lancaster-counties/"]York & Lancaster[/URL]

[URL="http://www.city-data.com/forumtos.html"]Terms of Service. No advertising, no copyrighted material, no personal attacks[/URL]