Has anyone had experience using this software?
I like how it uses different colors as indicators as to whether a running program can be safely disabled, safely allowed to run or even if the program is necessary or obsolete!
Yes, I know about Sysinternal's Autoruns but it doesn't make recommendations like StartEd.
There is the free StartEd Lite but I'm leaning on purchasing the Pro version ... "If" I can get some favorable reviews.
(The Pro version also finds trojans)
Full feature list
View, Edit, Delete, Disable and Add entries to your Windows startup configuration
Detect obsolete startup items and unneeded memory hogs
Backup and Restore your startup configurations
Manage System Services with detailed notes and description
Filter Service List with keywords
See new startup items and services since last StartEd use
Uninstall Applications
Show detailed information about every startup entry
Launch programs
Create shortcuts on desktop (useful for temporary disabled items)
Print out and copy startup list to clipboard
Recognize Trojan Horses in startup configuration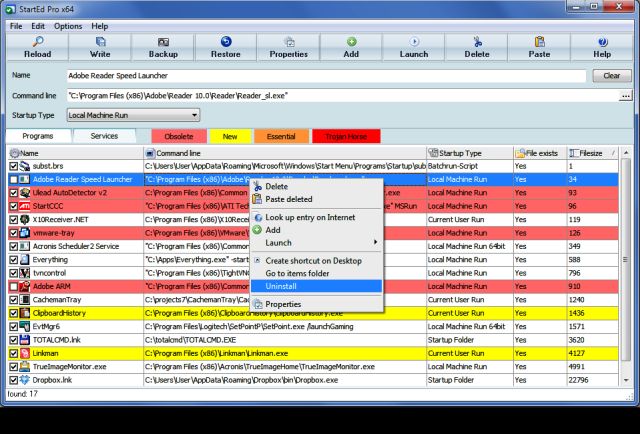 https://www.outertech.com/en/windows-startup