Well with ADB we have t-shirts we sell and allof the money goes to the rescue. Some one spilled their drink on a few of the shirts; so we couldn't sell them any more. we've had them in the corner of the store front for forever and I took them home two days ago to see what I could do with them. I decided since I've already got one I would see what I do once they were apart.
They were just white shirts with black lettering... They say "Saving Lives 4 "Paws" at a time and counting. This is just a regular doggy tshirt.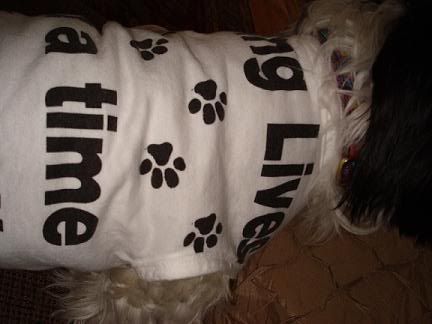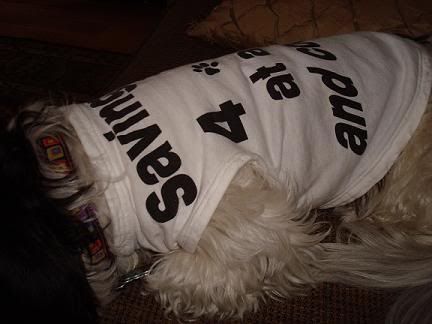 And then I took some wonderful rainbow material and made the hood and bands out of it. This one says the same thing,but is a hoodie.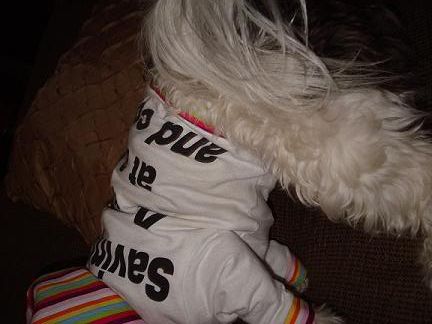 Just playing around and wanted to see what everyone else thought about them. I have two more to make a hoodie and a tshirt. They will have the logo on them though.