and gets muddy..
The two of us had so much fun today, but I think in the end he had more fun than I did. Yesterday, after I got back from the adoption we went on a long walk. I call it "mommy & Son time" it was the first time I had just let him off his lead. He came every time I called, told him wait, sit, or stay he listened. He blew me out of the water at how well he was. I didn't think I'd ever be able to do that.
So any way today we went back to the high school and he wasn't ready to leave. I know when I had to go to high school I couldn't wait to go home; not this hair boy he'd sleep there if he could. It was weird not crawling with kids and all..
It rained last night so it was a muddy mess up at the school. Go figure. I told him since he was already filthy he mine as well get down right nasty. He was getting a fast bath any ways..why not. We were both covered in mud by the time we got back to the house. Lol but it was fun. We were probably there for a good 1 1/2 -2 hours just walking around and playing..
He balanced on four of those plastic chairs..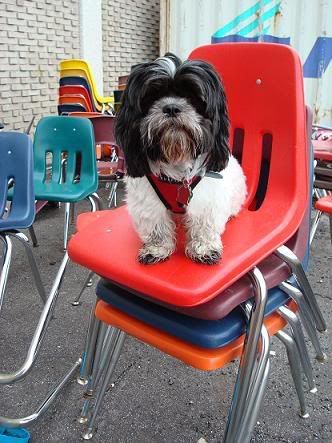 He waited for everyone to show up, but no one did.. He was left there all by himself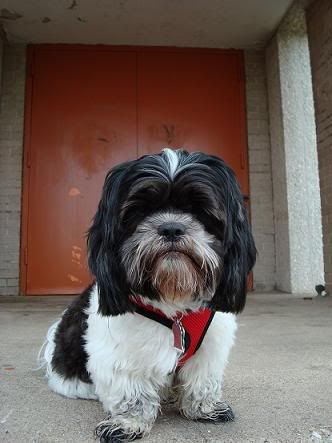 On the school grounds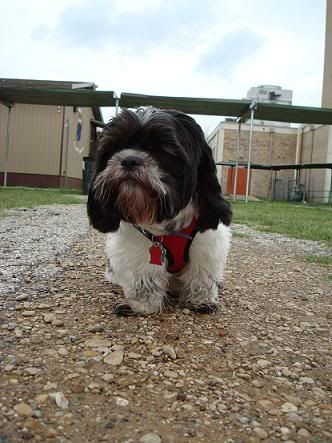 He's good at faking the whole sports thing like me lol, neither of us have ever been interested in sports.
"Quick! look alive!"
But he'll cheer if you're good.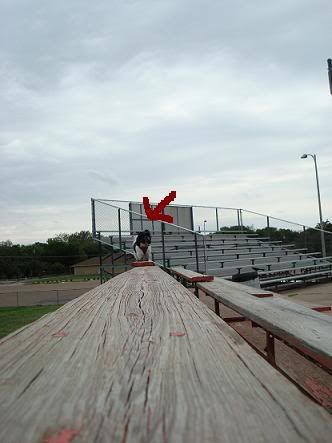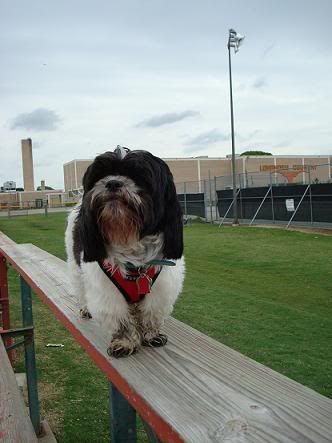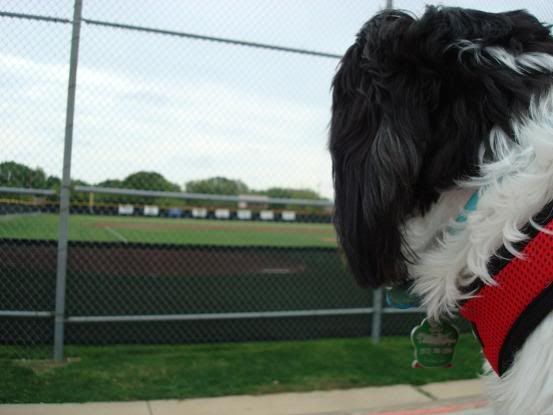 He's now fast asleep on my computer desk as I make this thread.. A sleepy, mudd/no clean, dog is a happy dog.
Take care everyone