Quote:
Originally Posted by
amc760
Plenty.

The law applies to an individual, not the family. The family isnt granted citizenship, just the individual who was born on a country's soil. Thats how Jus Soli works.

For example, Mexico's Chinese population. Theres a lot of Chinese-Mexicans. A lot of them have come to Mexico illegally. But when they are born in Mexico, they are automatically granted citizenship.
Actually I was looking for some legitimate information, not your standard "Well, in Mexico..."
Something along the lines of this...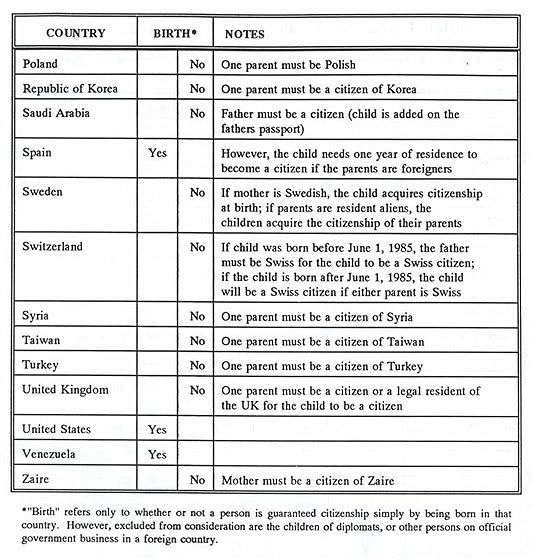 It seems to me that VERY FEW First World societies practice birthright citizenship...