As Salaamu Alaikum Akhi wa Ukhti (The Peace of Allaah be with you my Brothers and Sisters)
Like many Muslims who have English as their Primary language I have been writing it as Inshallah or similar variations. Forgetting how the meanings change if something is pronounced as one word or separated words
This was posted on Facebook and another site I belong to, I felt I should share this with all English Speaking Muslims.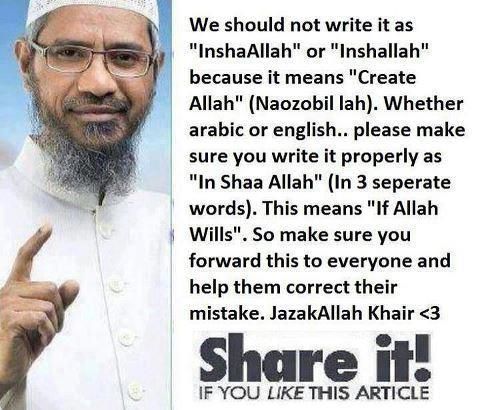 I have also consulted online with some native Arabic speaking friends and this is the best reply.
if writing it in Arabic like this: إنشاء الله then it means: creating Allah (astaghfero Allah) and the right way is: إن شاء الله which means: If Allah Wills or God Willing or by Allah's Willing. So, we better separate them as been told above...the best way to write it is In Shaa Allah.