What a nice pleasant ride to nowhere.!
Here I am at around 6:30 am..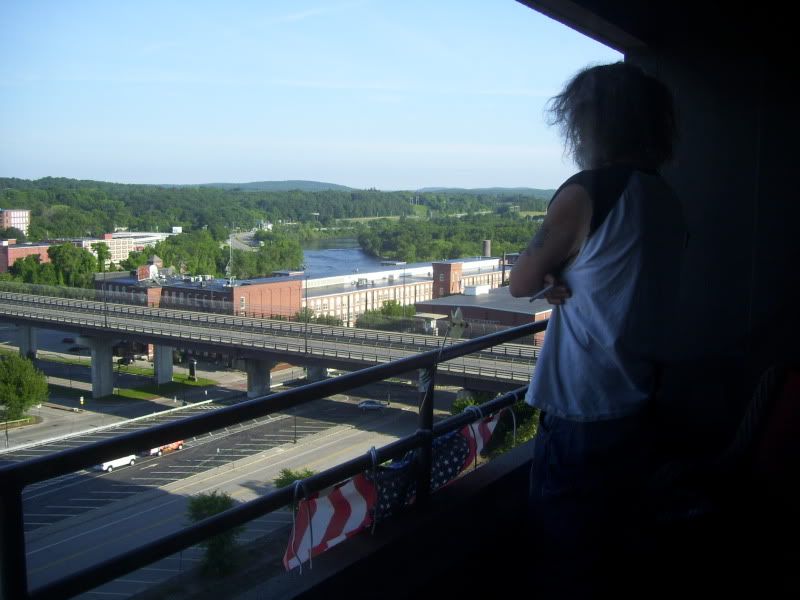 Where to go? Where to go? I'm hungry anyway so let's hop on to 114 and try the new place in Goffstown, Sawyers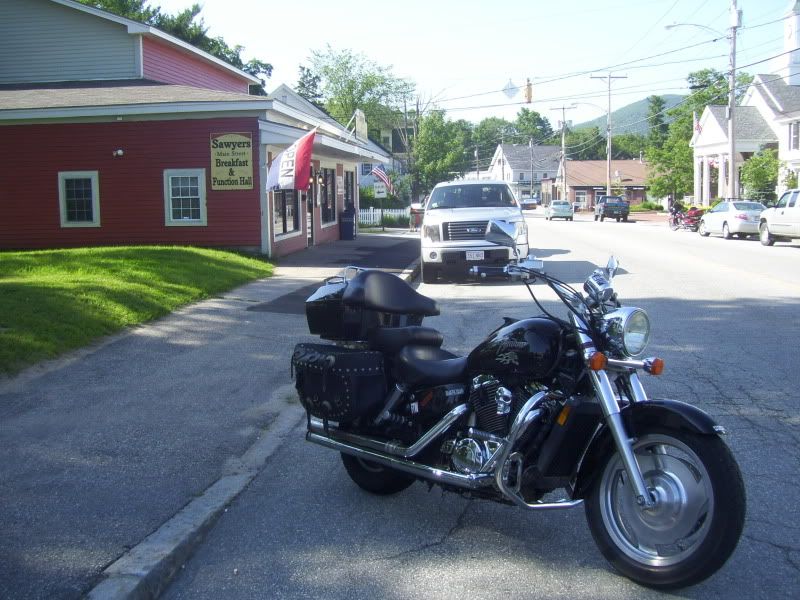 We had a nice basic breakfast of eggs, ham ( sausage for Linda ) home fries and toast, walked out filled and happy for less then $20...not bad.
We aimed the Mistress north, and popped over to the Henniker covered bridge to check out on a developing trail park they are building, looks like an ambitious project, but a well worth while one.
I liked the look of the two arches in this pic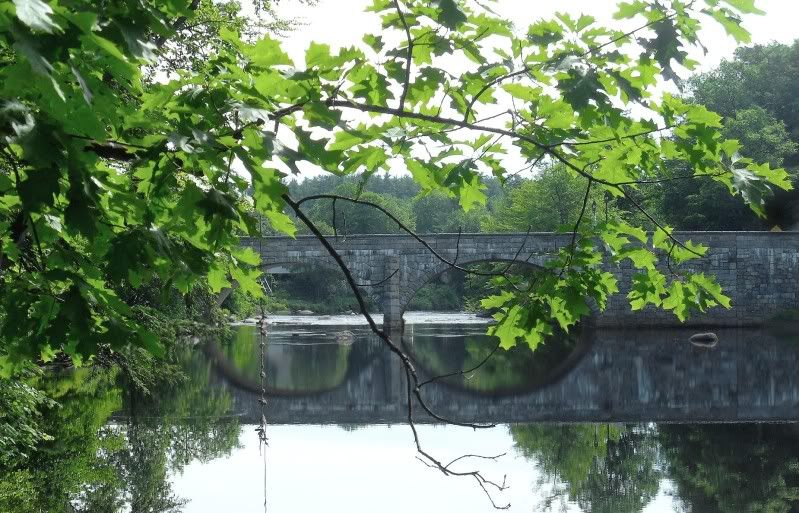 Linda got a nice reflection shot here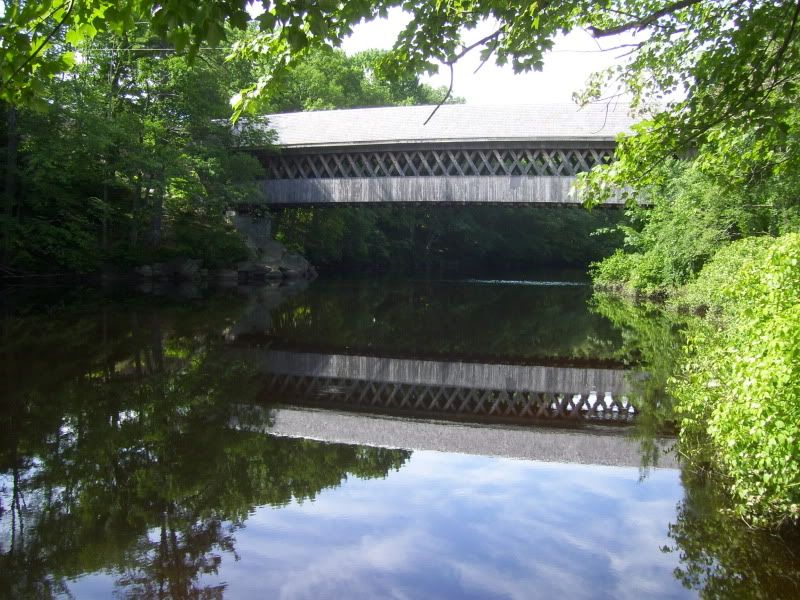 I ham it up for her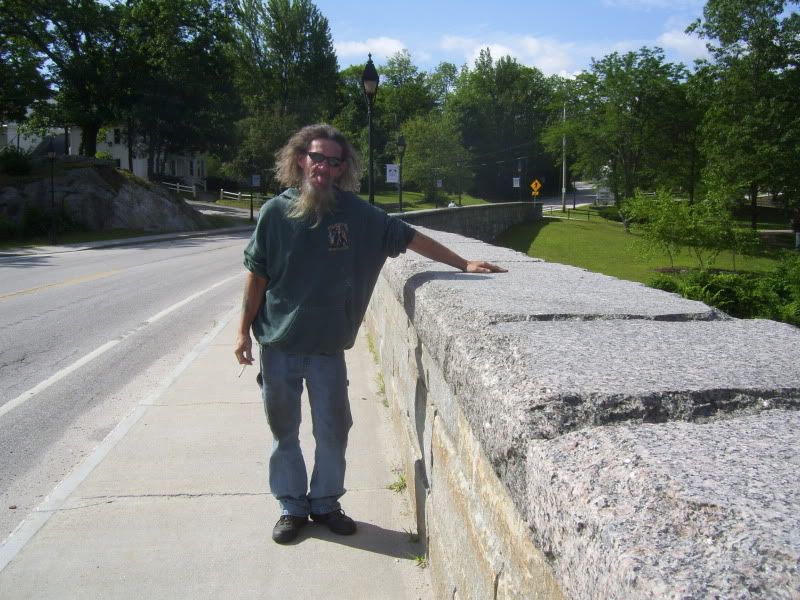 We meandered up 114 then on to 10 Where we met some old abandoned friends. These two shacks sit on ten just before it melds into I 89, they continue to astound me by their ever being there..I think I would cry if they were gone.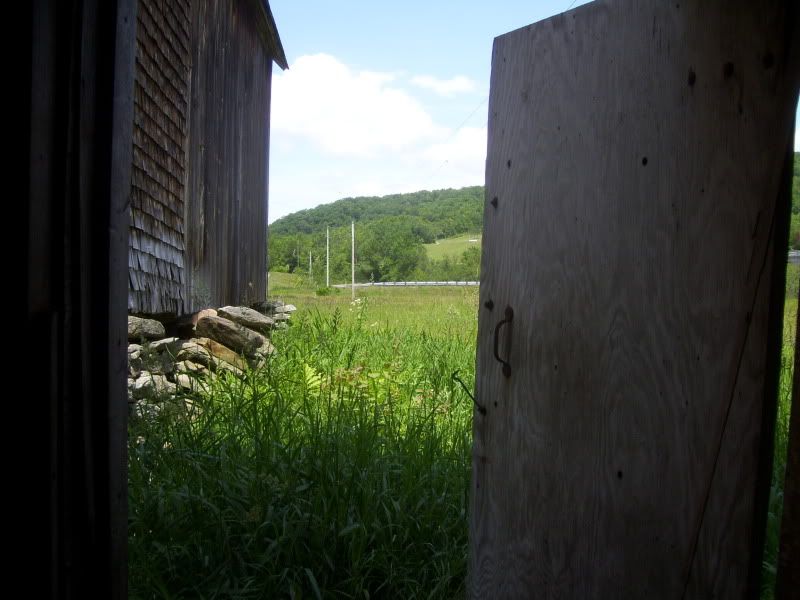 sitting on the road waving to passing bikes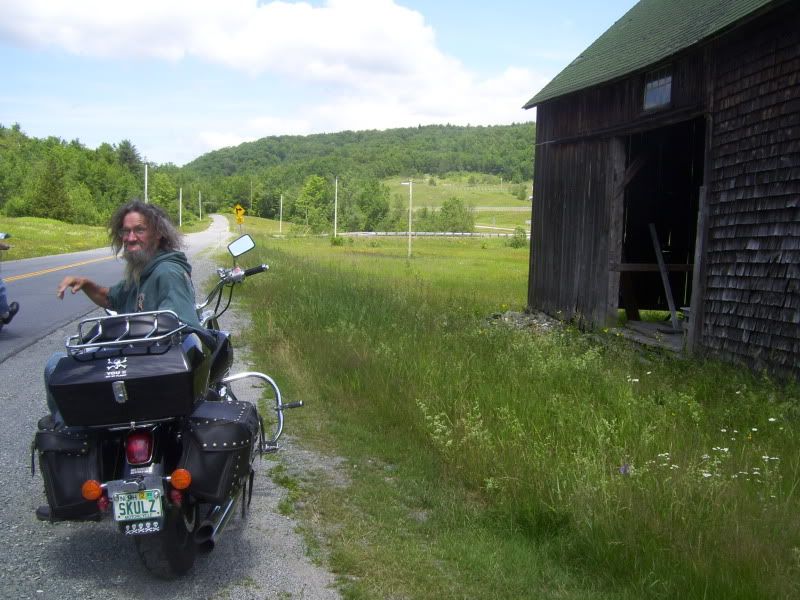 The crew is out and about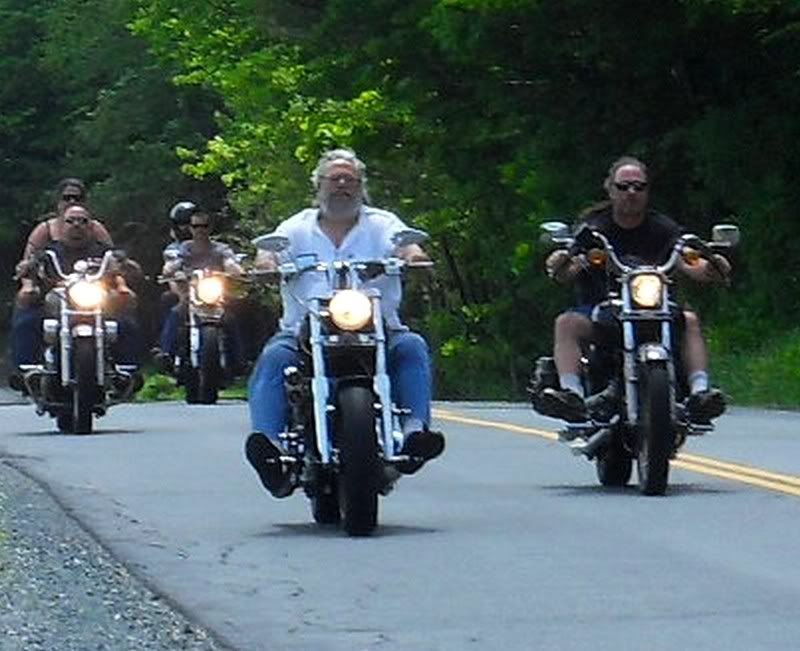 It's nice to live where there are fields big and small to walk in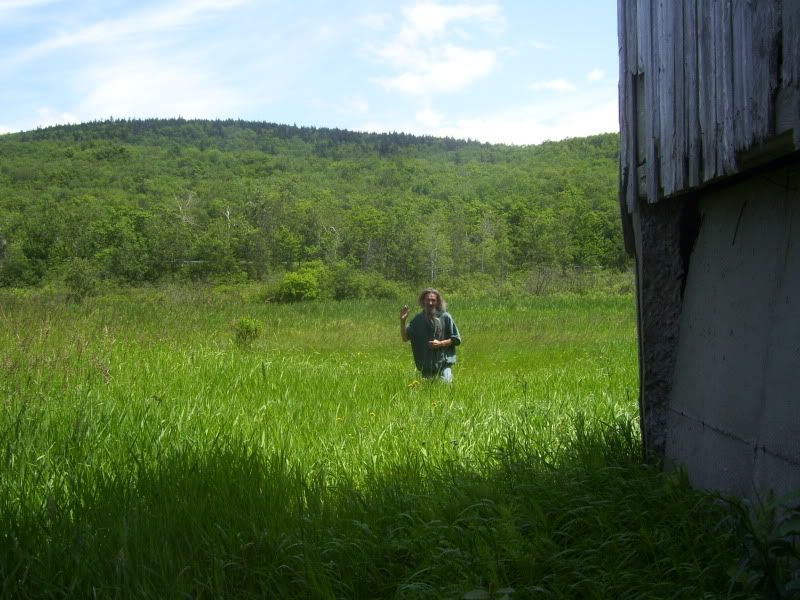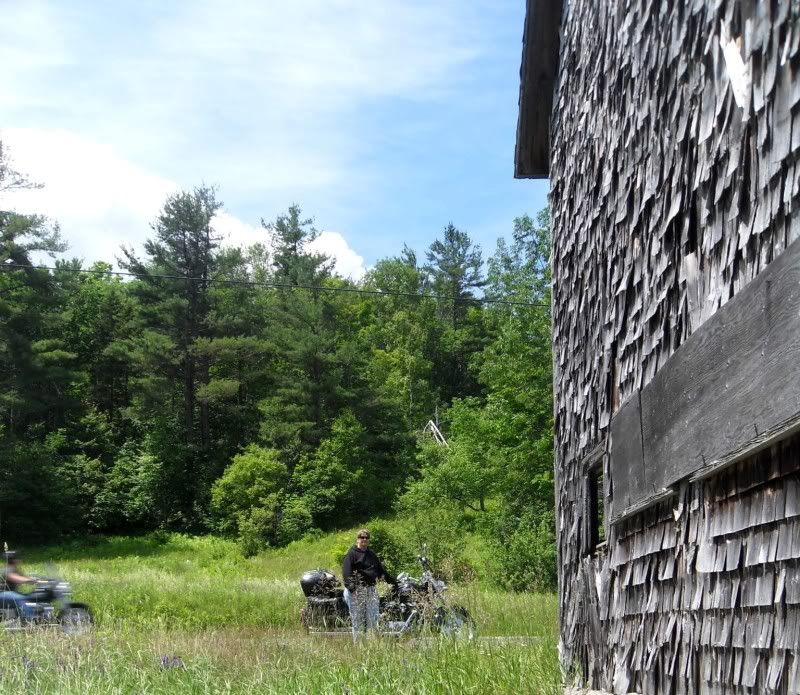 Linda wanted this door shot, but was having camera issues, so I obliged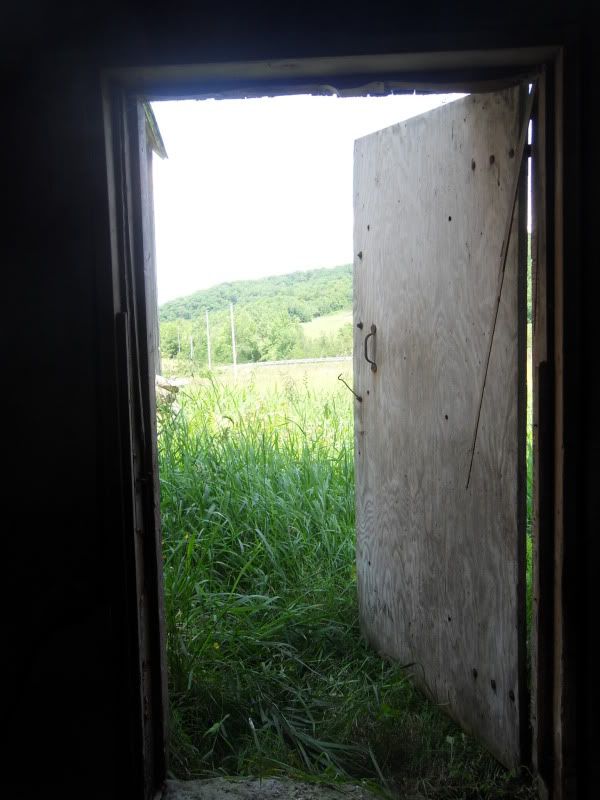 We hopped on 89 and got off at exit 17, heading towards the Enfield Shaker community. NH had two good sized Shaker communities the other being in Canturbury. This one is more a museum, while the Canturbury one continues to function as a working community for historical prespective.
Historical marker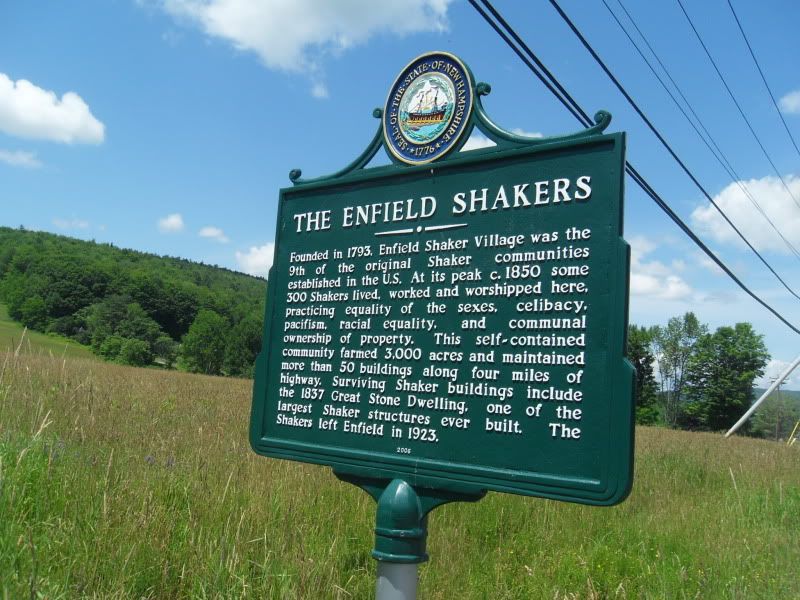 Stone Mill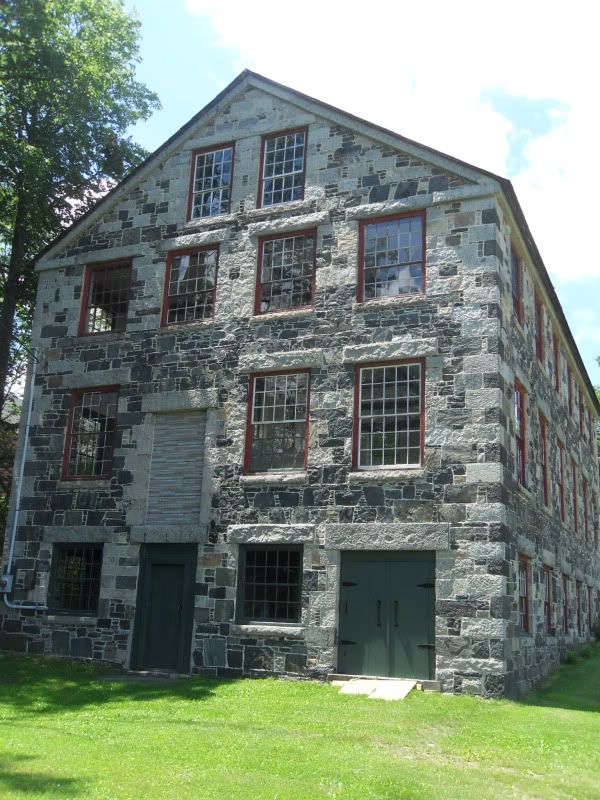 That is Whaleback mountain in the background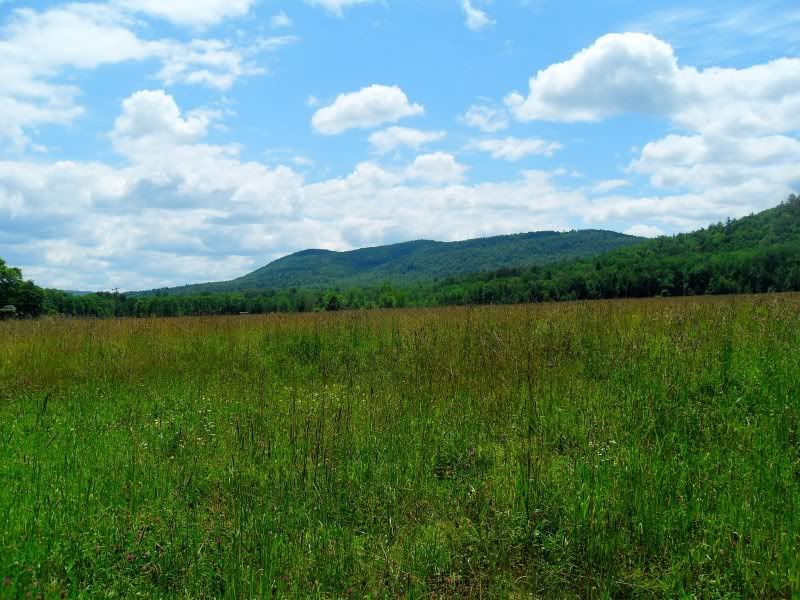 The church in the middle is not part of the Shaker community, it was built later by missionaries who purchased the property in the early 20's. The large stone building was aptly named the Great Stone Dwelling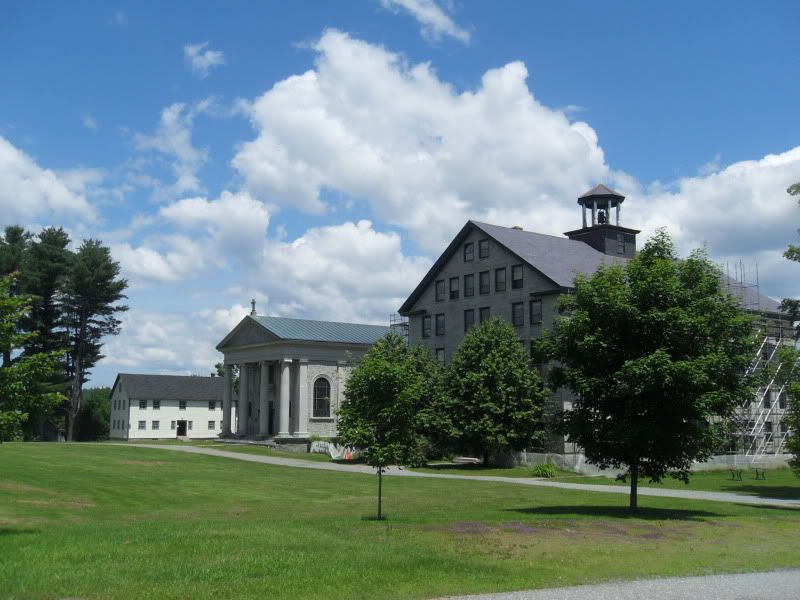 Although not part of the complex the church is still a nice work of art
Seen through Lindas eye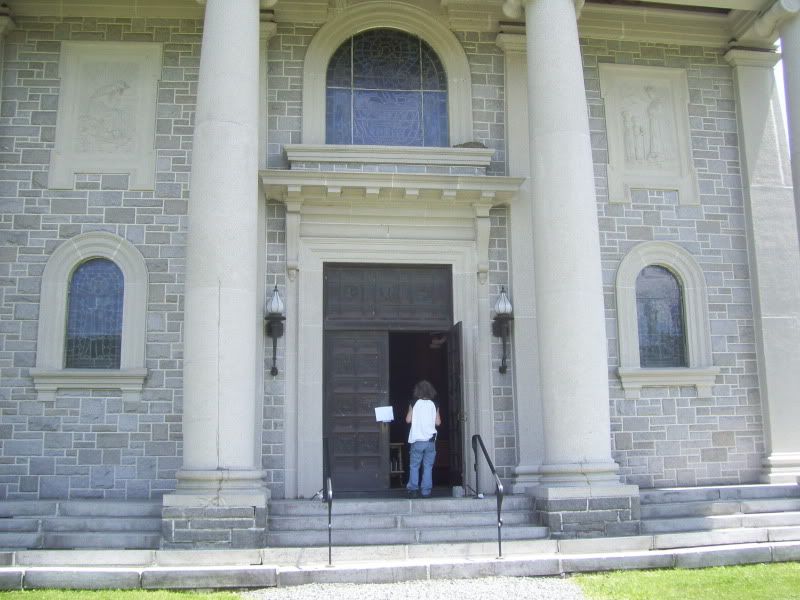 We again meandered, this time down 4-A, stopping at a nature wayside, then taken 11 ( which was new to me ) to meet up with 3-A into Bristol for a quick stop at Profile falls. Linda hates people in her shots ( seeing people laying on rocks like lizards is not her idea of a good scene..
HER WORDS
) but hey it's summer in the afternoon in NH!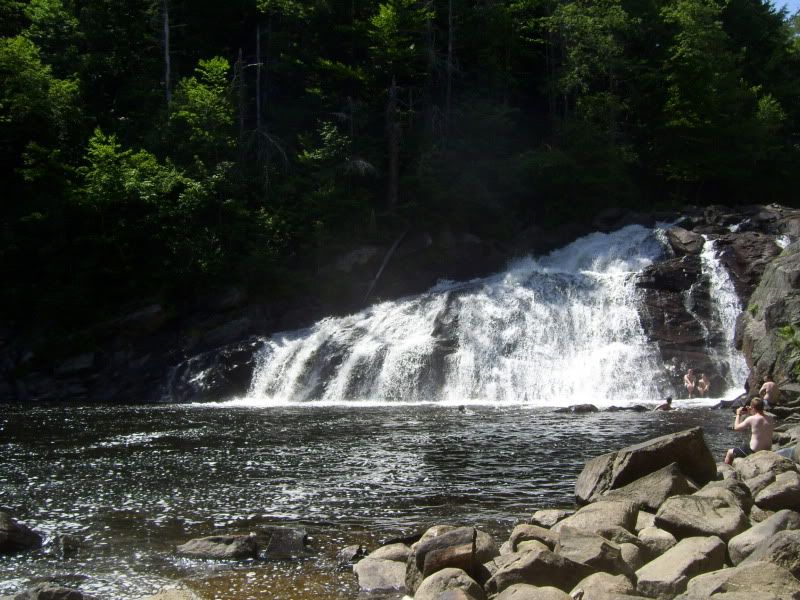 Well apparently I am the only lizard she wants to see soaking up the sun on a rock!
It was a great day, which we topped off by a delicious albeit a tad skimpy Fishermans platter at Beefside, one of our favorite hole in the walls