First let me say that I never even met Wendy personally until today, and at that it was only for about two minutes. In that time however I came to respect and admire her spirit. Wendy was in a MC crash and lost part of one leg, but she has that don't give up attitude that seems to becoming rarer and rarer these days.
Anyway it was a great day and a great ride,many thanks to the Manchester PD, the various law enforcement clubs, and those who donated their time, money and love.
Mike and Dawn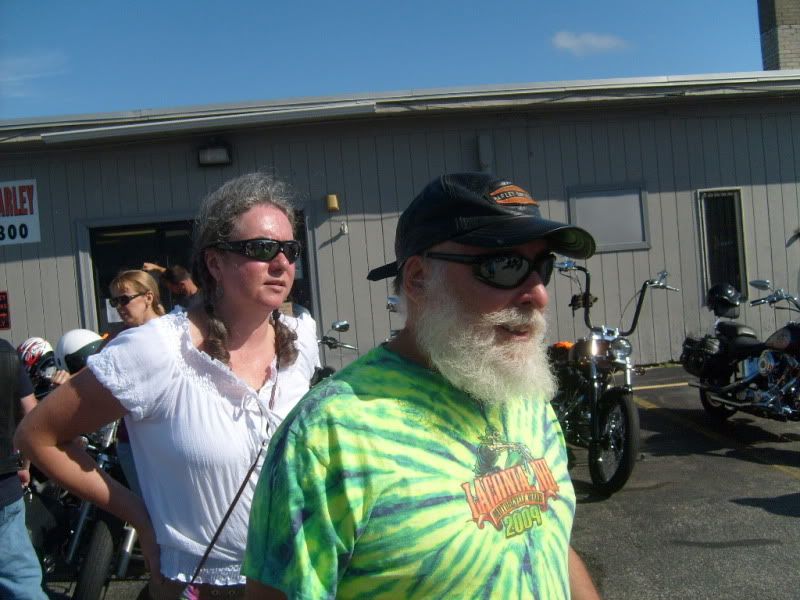 Lining up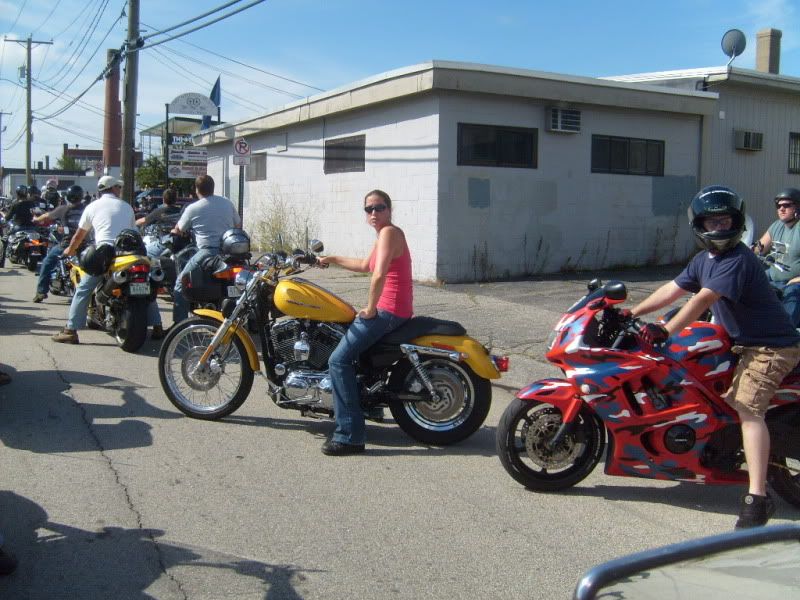 And we're off!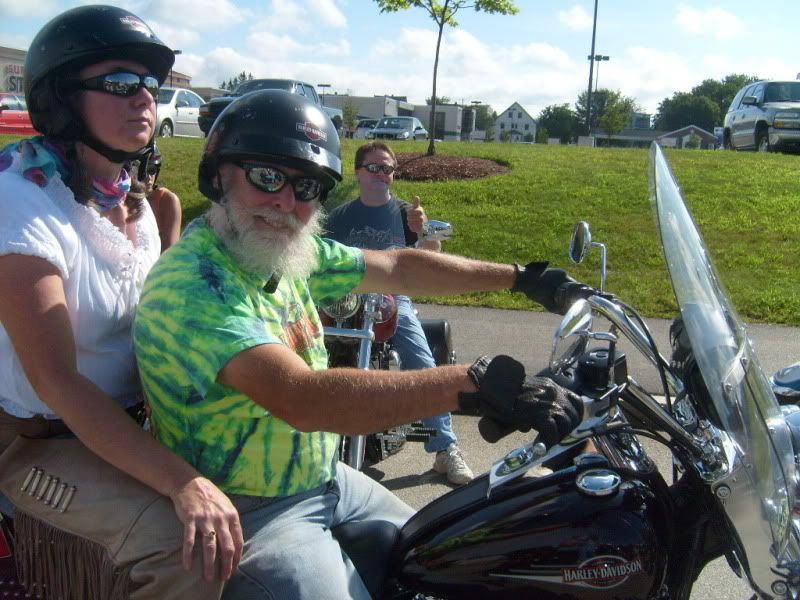 mmm... I wonder who the chick with the cool shades is ( Linda on a bad camera day..she was trying to get pics of the bikes behind.eh we've all had em! )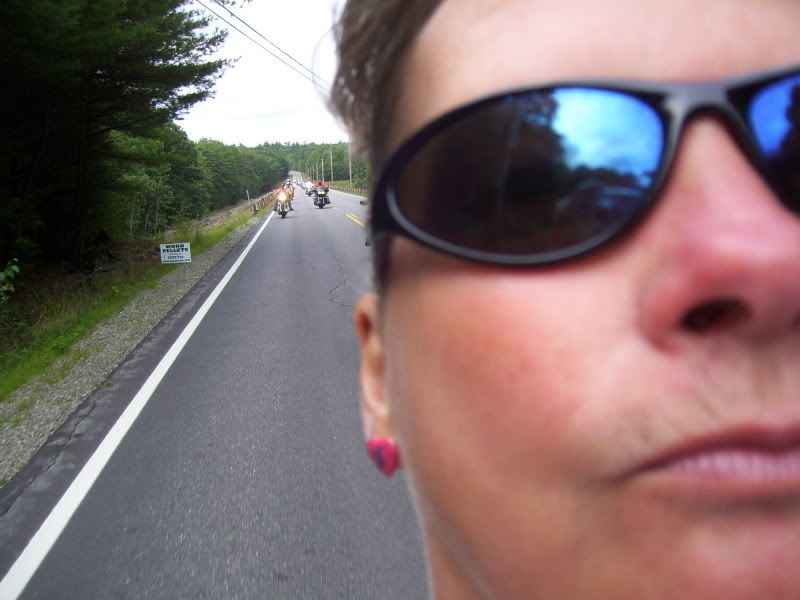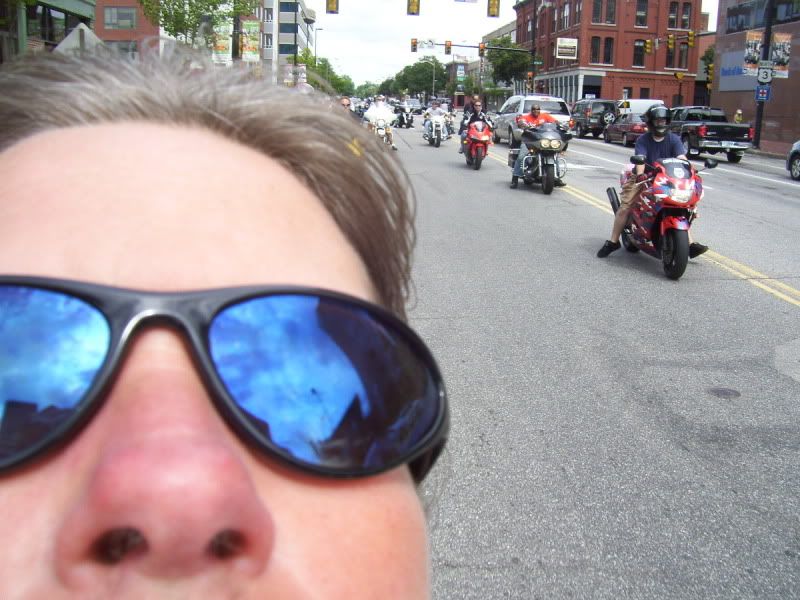 On the road again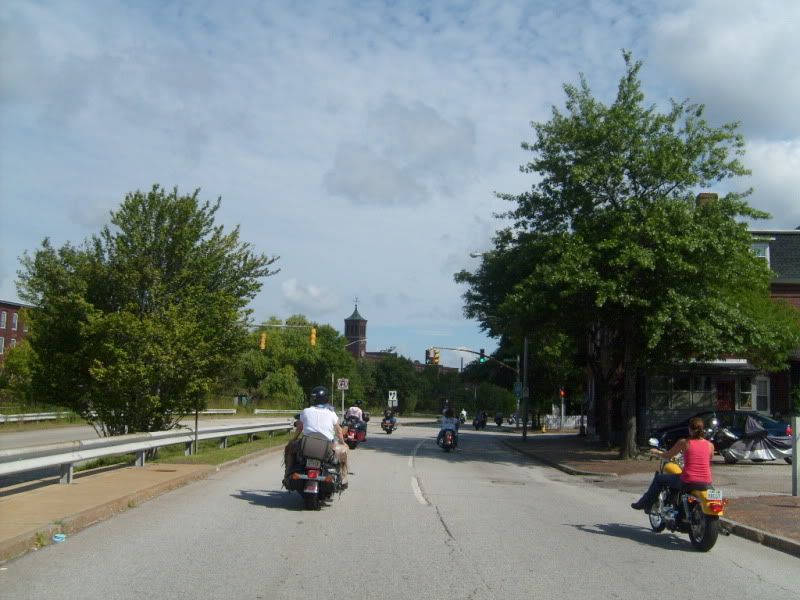 , we did a circuit that included routes 114 , 13 and 77
The lady behind the ride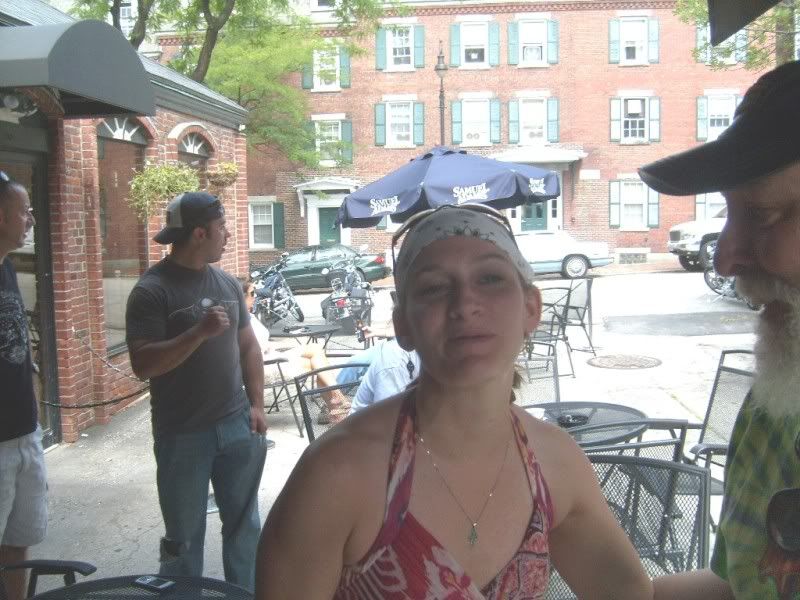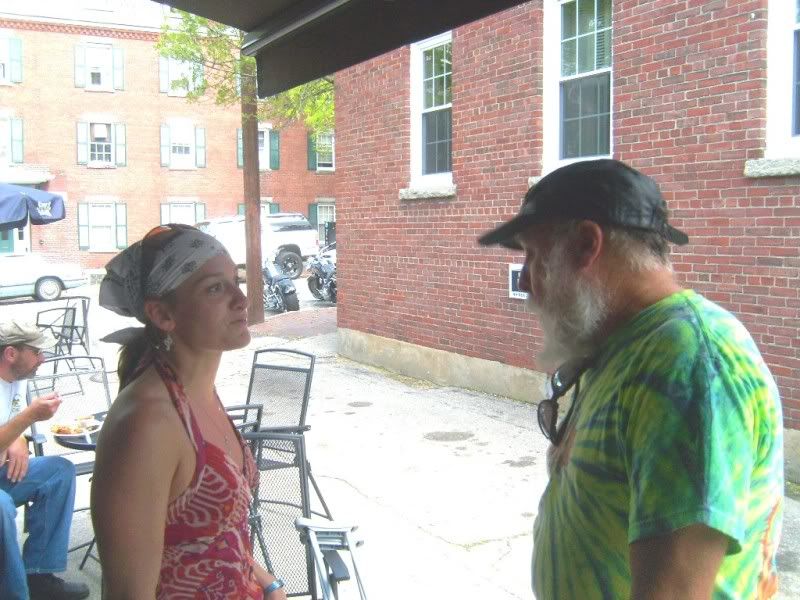 A good day, a good ride, and mainly good people, who can ask for more?