Some recent additions to my collection.
1960s "SNOW EMERGENCY STREET." A once common sign over 30 years ago. Today, the one in use lacks the original message. Instead, the sign reads "SNOW ROUTE," and a picture of a snowflake is below it.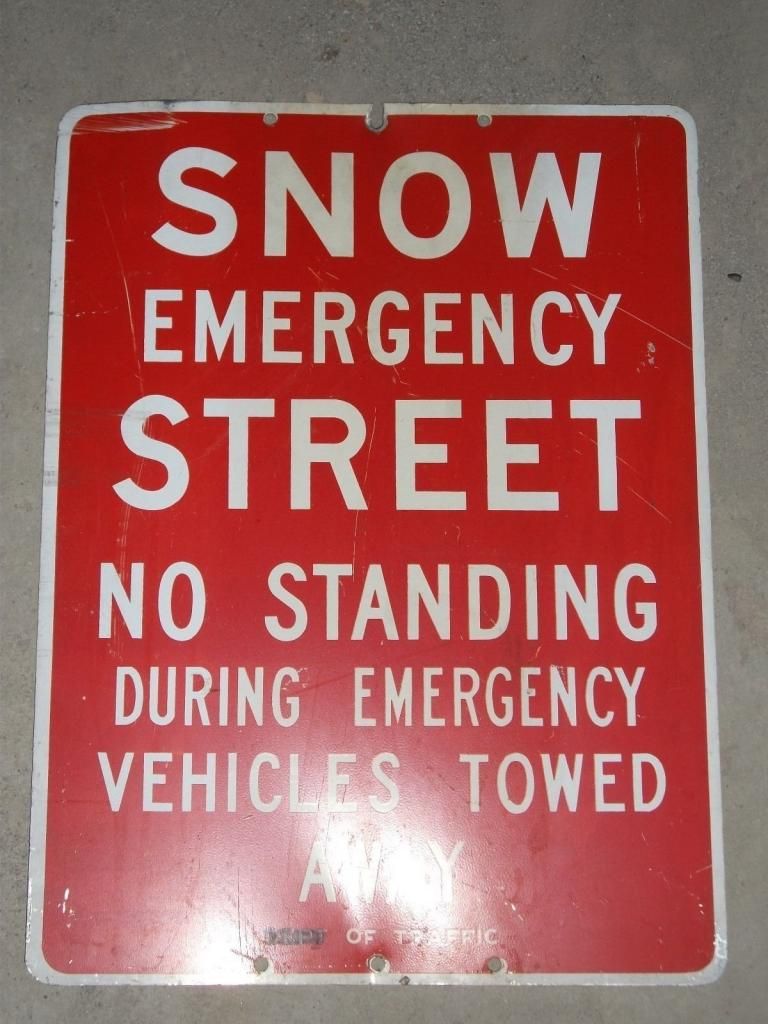 1960s NYC Department of Traffic "STOP" sign. This one I believe came from somewhere in the Bronx.