Several weeks ago, I acquired a vintage traffic signal. A four-way setup, it originally controlled an intersection somewhere on Surf Avenue on Coney Island. Near or in the area of the old Steeplechase Park.
Manufactured by the Ruleta company presumably in the 1930s decade.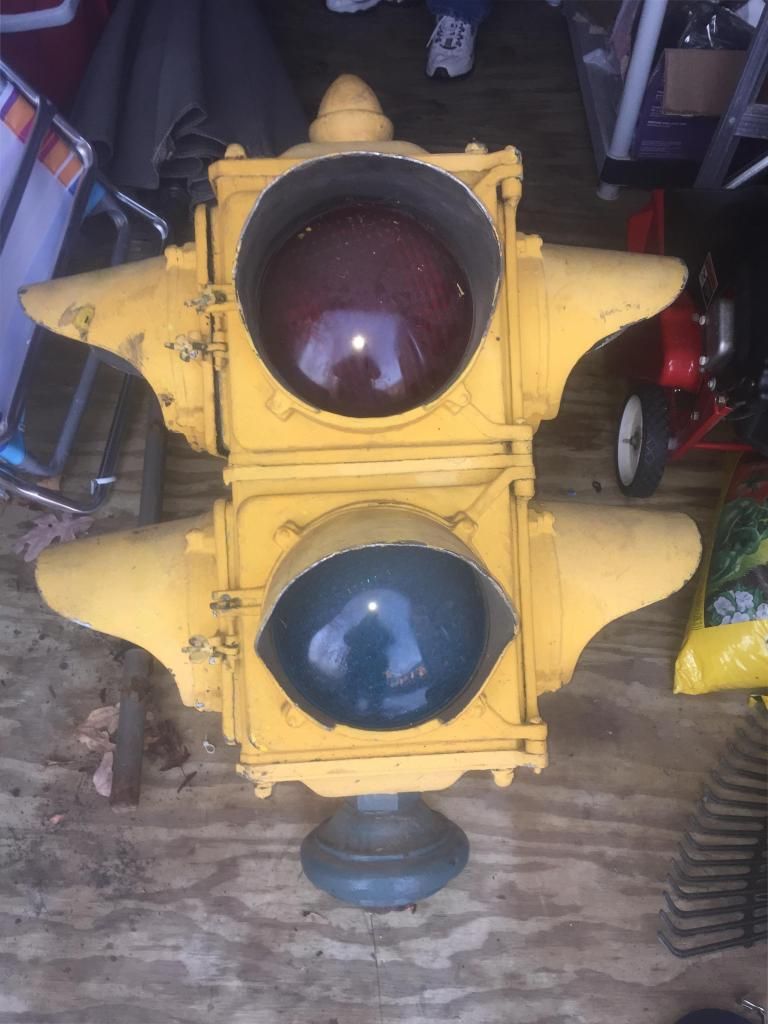 The traffic signal was originally black, and, after 1962, the traffic signal was repainted yellow. At the bottom of the traffic signal is an original attachment that was once mounted on top of the pole this traffic signal was also mounted on. The pole itself was likely trashed at the time of removal. Where the hole is located, the traffic signal wires for red and green and common (a.k.a. neutral) exit from the housing of the traffic signal.
Regarding the interior, everything is in fair condition. This is true for the original wires. No serious damage from what I could see; however, everything will be inspected again before I test the signal indications.
Overall, I thought this was a cool find for me, and the location is also significant. I hope to have this function like it once did on the street eventually.