Here's a graph illustrating the percentage of foreign-born residents in the United States since 1850: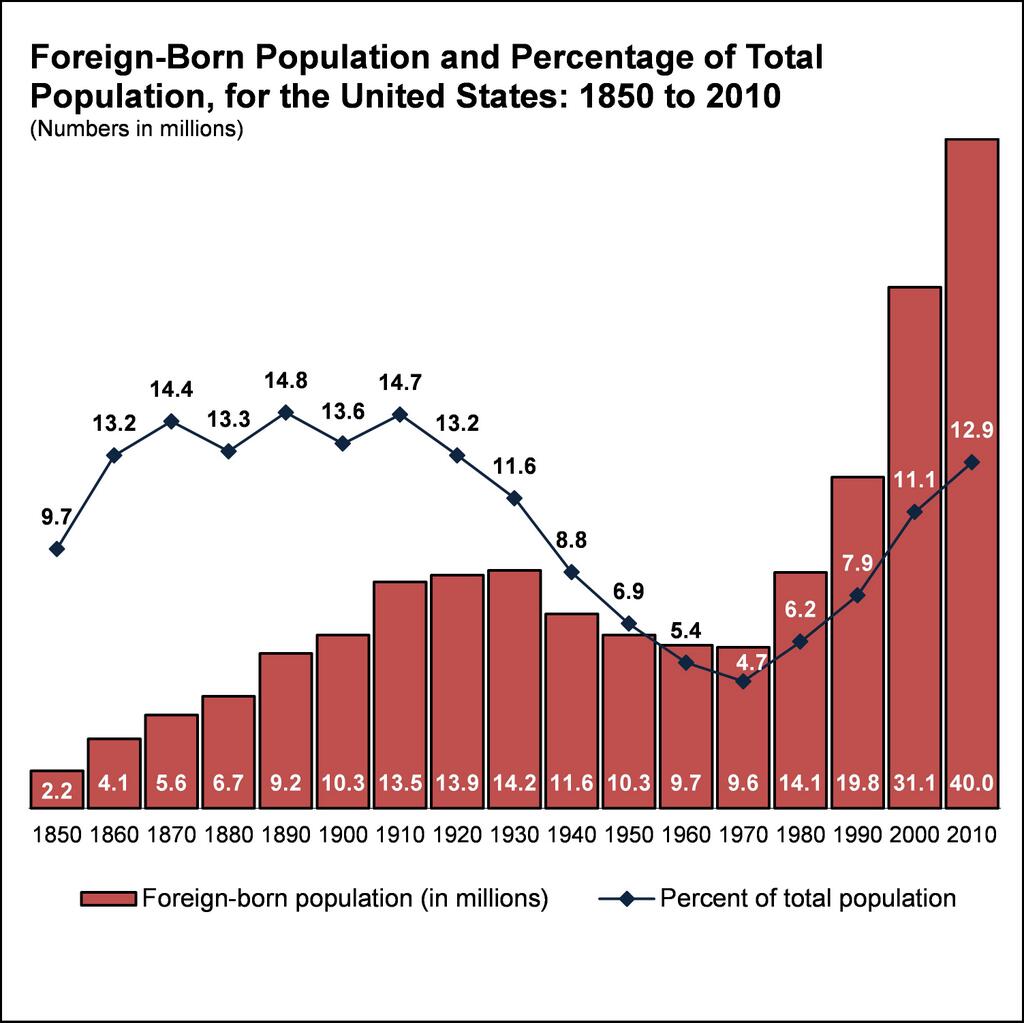 Notice how low the percentage was in 1970. Less than 5% of all Americans in 1970 were foreign immigrants. This, I believe, explains why the United States reformed their immigration laws around that time, and the reform of those laws introduced immigrants from Asia and Latin America. Coincidentally, the population of the Pittsburgh metropolitan area peaked in 1970, and the local economy began to deteriorate soon thereafter. This happened just in time for large numbers of immigrants from Asia and Latin America to arrive in the United States. They generally weren't going to move to a place with a deteriorating economy, and they certainly weren't going to move to a place experiencing an economic collapse like Pittsburgh did during the 1980's. Even the black and Hispanic populations in the Pittsburgh metropolitan area decreased during the 1980's, with only the Asian population increasing, thanks to the universities.
In the wake of this structural economic upheaval, Pittsburgh basically had to rebuild its entire economy from scratch, which is why it largely missed out on the economic expansion of the 1990's. The efforts of this reconstruction have begun to bear fruit in the last 10 years, but 10 years won't make up for the 30 years lost in the deterioration of the 1970's, the collapse of the 1980's, and the cleanup of the 1990's. On the graph above, you can extend Pittsburgh's black line straight to the right from 1970 to 2000 as a result. The United States didn't have a large foreign-born population in 1970, but made up for it during a period of time when Pittsburgh had to completely redefine itself simply to justify its existence. Pittsburgh's black line finally ticked up between 2000 and 2010, which illustrates that the worst is now over, and it's now time to be ready for more immigrants from Asia and Latin America.