Amazingly, I figured out the location via google search.
Southside Slopes -- Windom & Fritz Streets
Here's a photo from a different angle: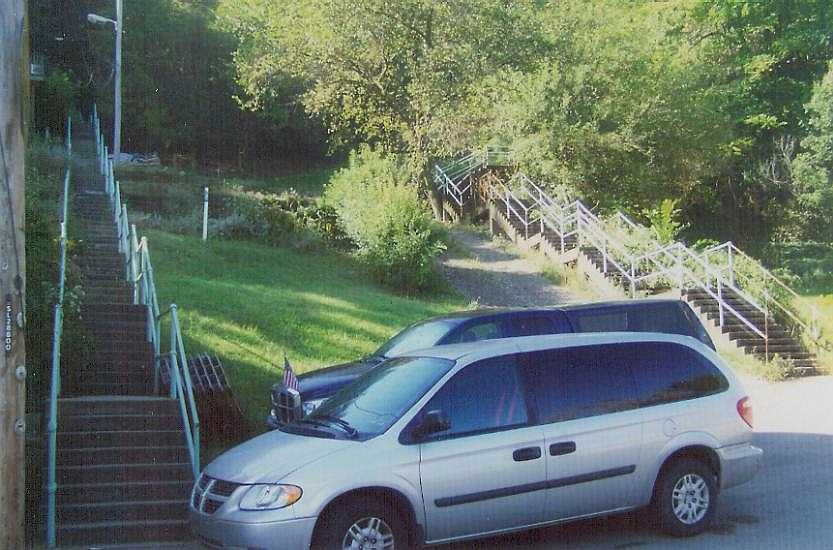 I found it via this detailed list of step locations:
http://www.frontiernet.net/~rochball.../pgh_steps.htm
And searched for the words "two" and "double."
Double was the key.
I'm confident the picture is of the same location by comparing certain features.