Well, ...the mission hasn't been closed for a year! Not sure why they're saying that. The church has been closed for a short time. Maybe months. I've been to this mission many many times over the past 50 years. If not for the summer heat I'd have been many more times this year. The mission itself has been open all along. The church has had outer and interior work going on all summer.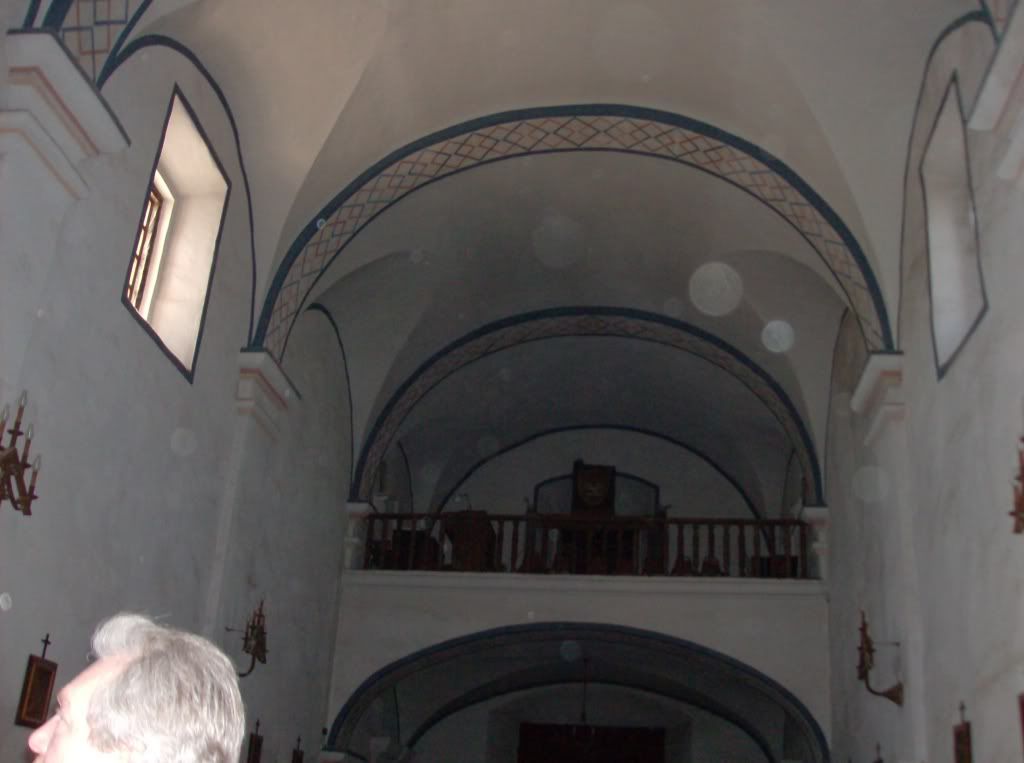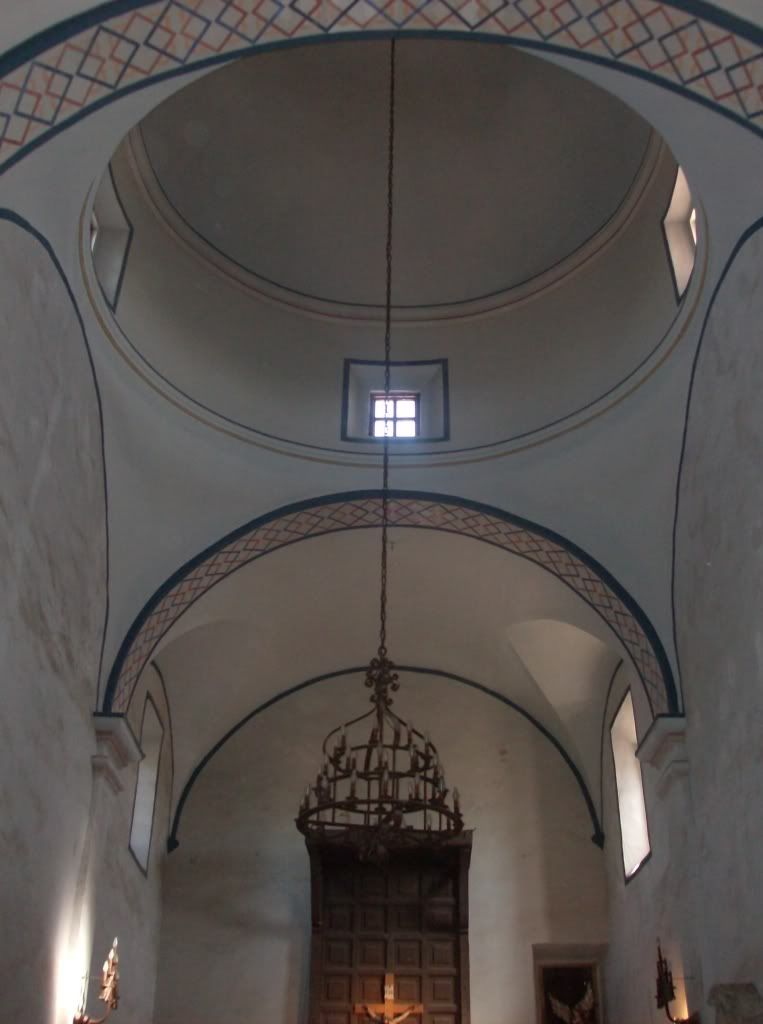 Interior view from the "Rose Window".
There was work being done on the church and the steps under the mill last time i went. Faux log railing was being wired and cemented...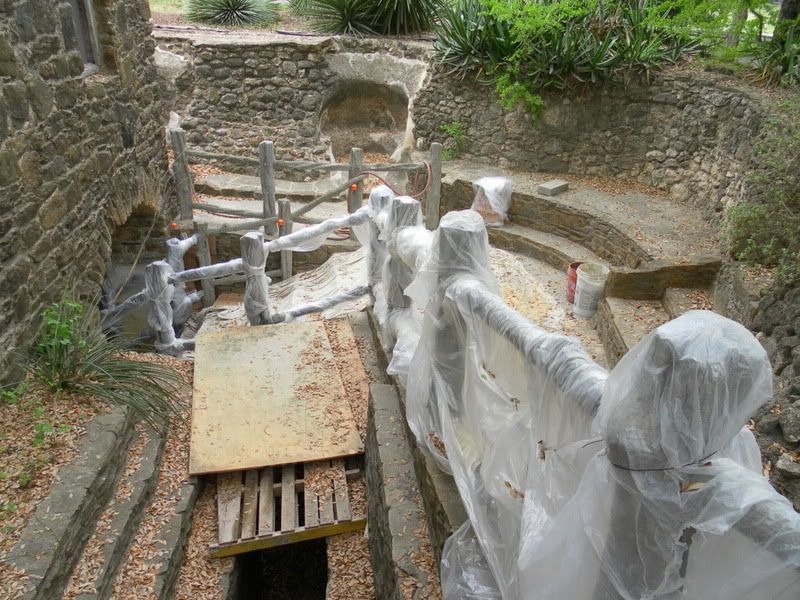 Work being done on church facade...