Apply for new card, get $50 or $100 sign up bonus
Discover IT card :
http://discover.com/apply
Starting 9/16/15
Discover cardholders will soon be able to add their cards to Apple Pay, and the credit card issuer is offering a 10% cash-back bonus to get them to do so.
Discover announced in a news release that cardholders can link their Discover cards to Apple Pay starting Sept. 16 and will get a 10% cash-back bonus through the end of 2015 on all in-store purchases made through the digital wallet, up to
$10,000
in purchases. The bonuses apply to new and existing customers.
Some new customers who are under the
DOUBLE
cash back offer, will receive 20% cash back.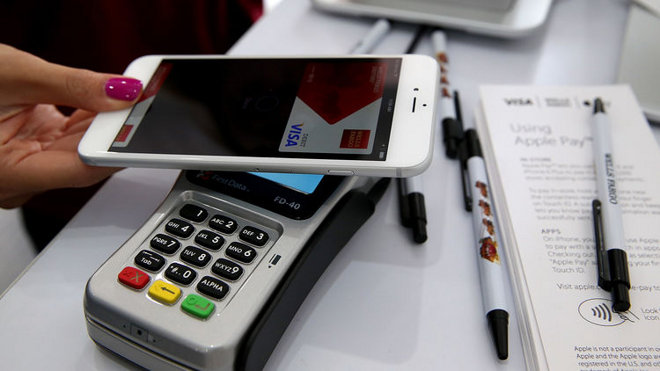 The complete list of new U.S. banks includes:
Amplify Federal Credit Union
Bank of the Ozarks
Branch Banking & Trust
Bridgehampton National Bank
Capital Educators Federal Credit Union
Centra Credit Union
Charlotte Metro Credit Union
Citizens Bank
Coastal Federal Credit Union
Credit Union 1
Dollar Bank, FSB
Eglin FCU
E-Trade Bank
First Community Bank
First Community Credit Union (OR)
First Florida Credit Union
First National Bank of Waseca
Floridian Bank
Georgia United Credit Union
Johns Hopkins Federal Credit Union
Kennebunk Savings Bank
Kirtland Federal Credit Union
Leaders Credit Union
Maine Savings Federal Credit Union
McGraw-Hill Federal Credit Union
Merchants Bank
MIT Federal Credit Union
National Penn Bank
Navigant Credit Union
Nodaway Valley Bank
Nymeo
OU Federal Credit Union
Pacific NW Federal Credit Union
Power Financial Credit Union
Seaboard Federal Credit Union
SECU of Maryland
Southern Security FCU
Southwest Financial Federal Credit Union
Sterling Federal Bank
The Cape Cod Five Cent Saving Bank
The Focus Federal Credit Union
Trupoint Bank
UBI Federal Credit Union
Vinton County National Bank
Watertown Savings Bank
Xceed Financial Federal Credit Union
:dance::dance: