06-04-2008, 09:43 PM
Location: Universal City, Texas

3,109 posts, read 8,832,503 times

Reputation: 1785
There is a NASA project that allows you to send your name a board the LRO spacecraft. The deadline for registering your name is June 27, 2008.


I'm going to the Moon aboard the LRO spacecraft.
This image has been resized. Click this bar to view the full image. The original image is sized 2047x1582.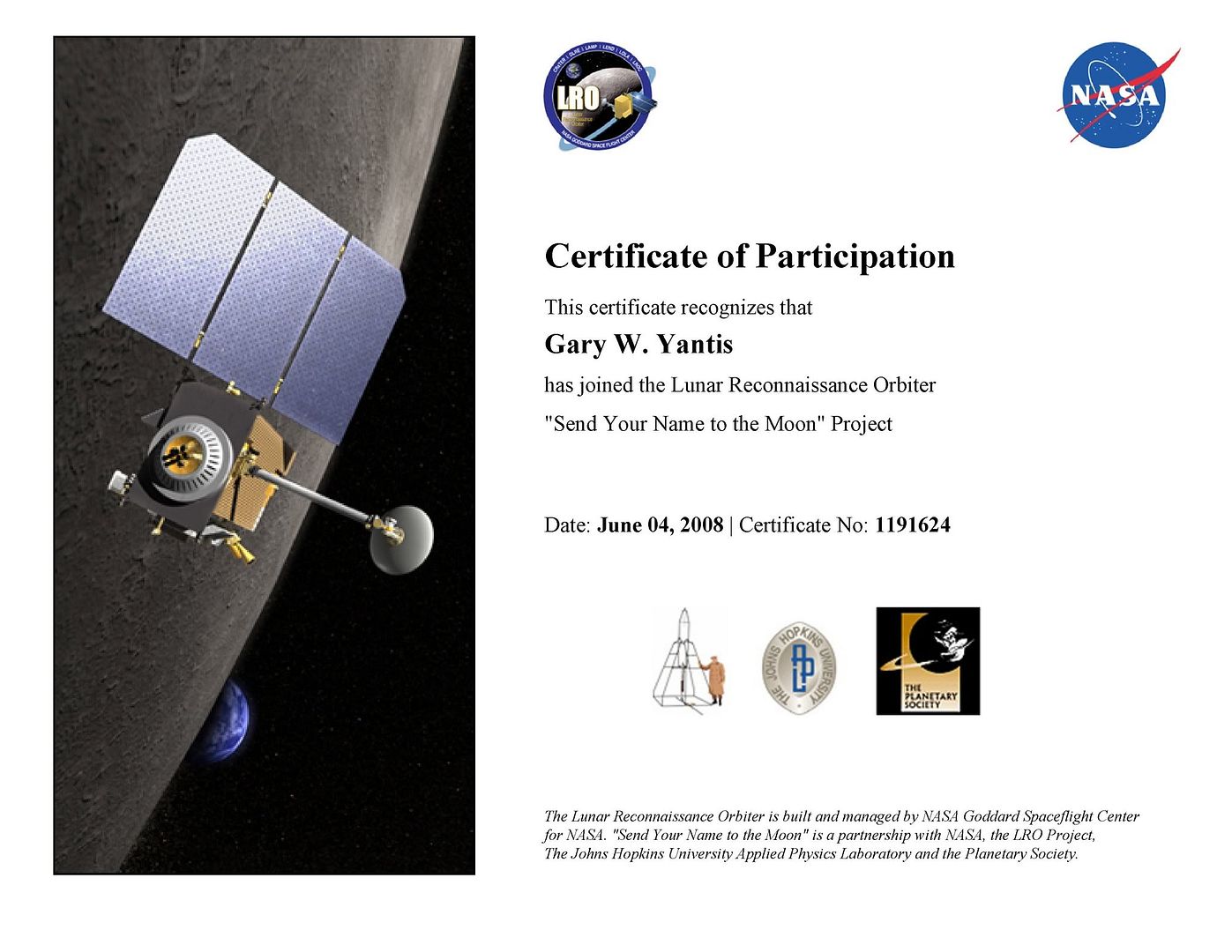 Link:
Send Your Name to the Moon