Yes, another map....
This map shows single family building permits by town in 2007. The numbers used are still preliminary, though I doubt revisions will change much. Sorry a legend wasn't included. Much easier to just type it out in this message.
Single Family Building Permits 2007 Map for the Syracuse area
The Legend:
Number of Building Permits
Dark Green ~ 100+
Green........~ 50 - 99
Light Blue...~ 25 - 49
Light Green ~ under 25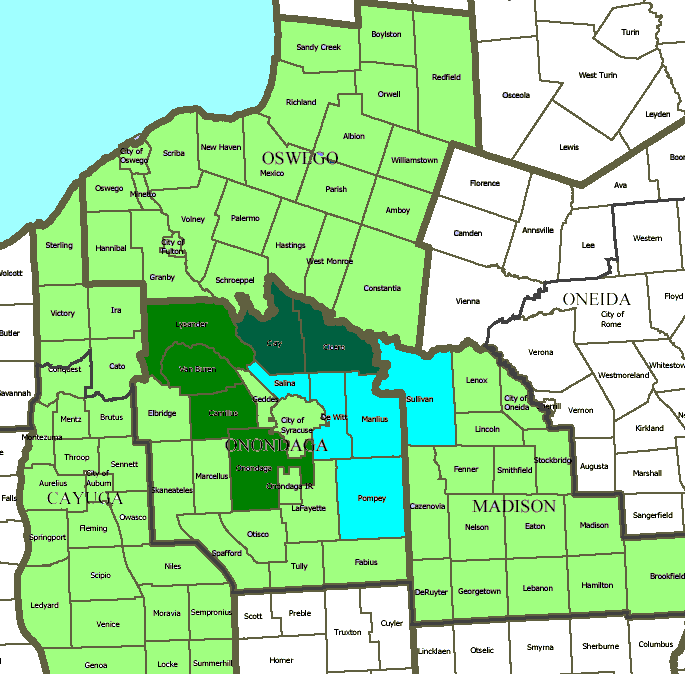 I included Cayuga County....even though it isn't technically part of Syracuse's Metropolitan Area....only part of the Syracuse CSA.