If you are open to living in the suburbs (as opposed to the city) and want to truly enjoy living in the Syracuse area, then please study the following map I made.
Anywhere
outside
the area zoned in RED is generally a better place to live than any place inside the area circled in red in my opinion.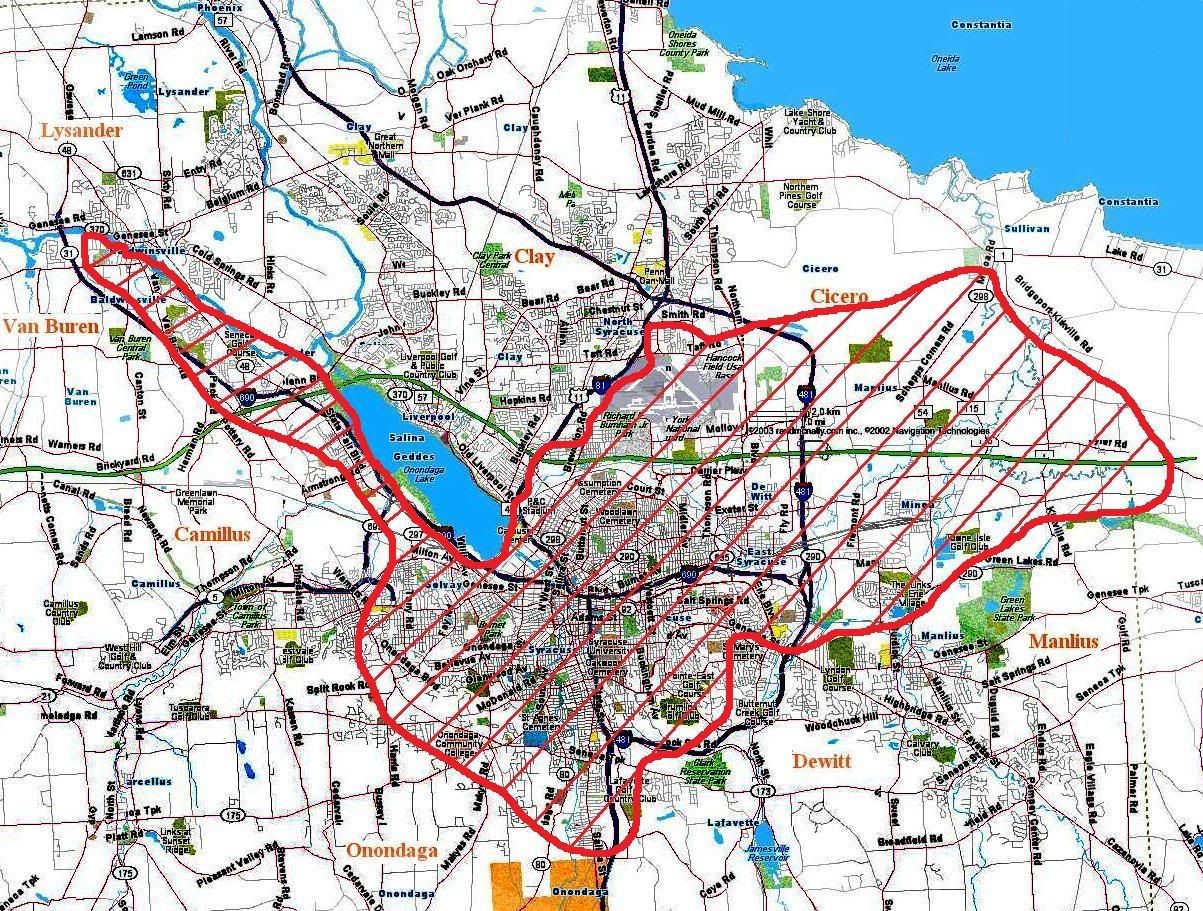 I'm trying to empower folks coming here for info to have the best experience possible and get the most help they can get.