Since I snagged a Madcatz Street Fighter IV SE fight stick cheap off of Craig's List I thought I'd try to modify (mod) it. The SE stick that I got wasnít in too bad a shape considering what I paid for it although fireball motions didnít work when I was facing towards the right and the medium punch and strong kick didnít always register.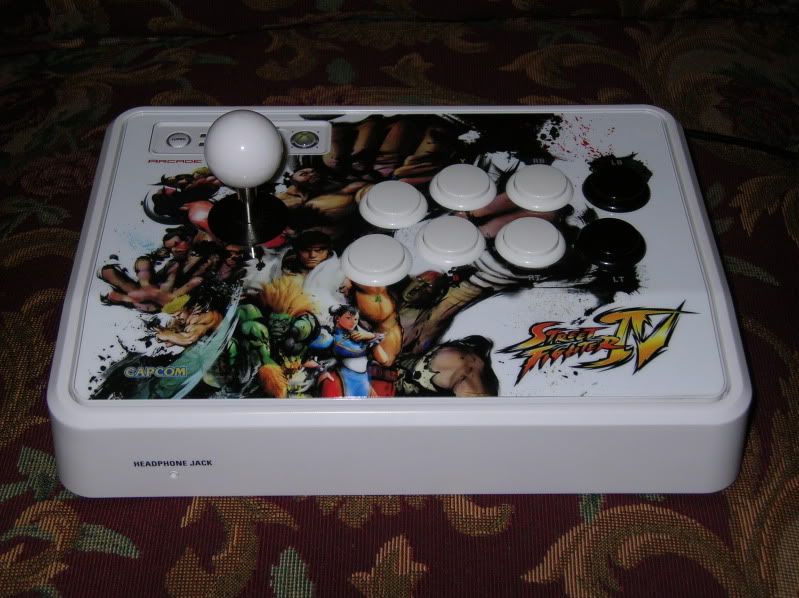 My main motivation for modifying the Madcatz SE fight stick was primarily for functional reasons. Sure I wanted it to look cool when I was done but I never would have invested the time or money to replace anything if I felt that the stock stickís performance was acceptable to begin with.
As I suffer from a severe case of OCD I gave an inordinate amount of thought to what type of replacement parts I would use and in what color. I wanted the stick to be easily recognizable as a 360 peripheral but yet I also wanted it to look unique, if that makes any sense. Ultimately I took much of my inspiration from the newer Madcatz Super Street Fighter IV Tournament Edition S fight stick.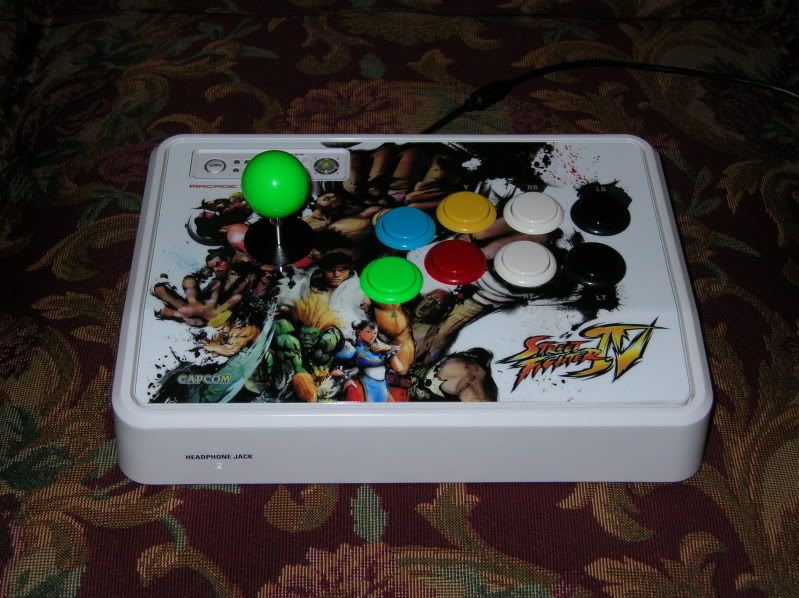 As you can see, I retained the standard Xbox 360 controllerís color scheme for the four left buttons that are used to navigate menus as itís just much more logical that way. I also kept the original SEís color combination for the four buttons on the far right of the stick. This I feel works better for some people who may want to use the outside buttons (ala American arcade cabinets) to play fighting games. Itís also for this reason that all eight buttons have been replaced with the amazingly superior Sanwa units.
The stick itself is the drop-in replacement Sanwa JLF-TP-8YT-SK part which is infinitely better than the worn out one that was in the SE stick when I bought it. The Sanwa ball top may seem superfluous but was actually carefully chosen as a green replacement to maintain the Xbox 360 identity.
Overall Iíd have to say that my concept for this project was that form should follow function. Thatís why all the parts are Sanwa and why the stick still looks relatively stock even though most of the moving parts are new. So what do you guys think?