Building New Construction Home-Do You Need an Agent
---
---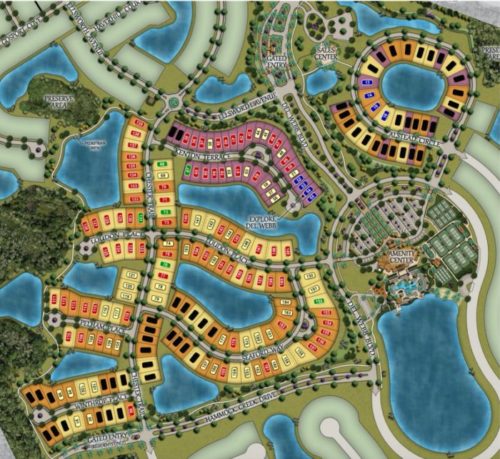 See the full article here
Since Lakewood Ranch Florida leads the nation in housing starts, posing the question of actually needing a Realtor to buy new construction seems relevant.
I have built two new homes for my residence in Lakewood Ranch in the past 6 years.
and have represented buyers in their new construction purchases.
So, do you need a Realtor to buy a new construction home?
No, you do not need any buyer representation for new construction.
But, what if having someone on your side during the entire 9-12 month building process would be beneficial?
Would you consider it?
Many buyers just like yourself didn't know that they could be represented.
Moreover, in a new construction transaction, who pays the Realtor or Broker's fees?
This wouldn't be just any Realtor (we aren't all the same).
Hiring a buyer's agent, someone who knows how to navigate the building process, including negotiating with the mortgage lender while being your advocate when things go wrong may save you from losing money.
⚠️ The salesperson at the builder's model is an employee of the builder. Many are not licensed Realtors and do not work with state contracts.
The contract the employee is using for your new construction house is a one-sided contract in favor of the builder.
How Does a Realtor Get Paid on a New Build?
Traditionally the builder pays the broker's fee. However, if you want a Realtor to help you in the new construction process, your Realtor must be with you during the registration.
So, you cannot give your name and information to the builder without having your Realtor present.
That does not prohibit you from having fact-finding missions, just don't sign the forms and give your information out.
Does the price change on your home if you have a Realtor? No. That marketing fee the builder has is there regardless. If you do not have a Realtor help you with building your new home, the builder will not credit you back that fee (this is for large tract builder-custom builders may vary).
A good agent will also guide you on what items can be down aftermarket vs paying the builder.
k So, if you are considering building a new home, you may want to think about hiring a Realtor to represent you.
Comments
Posted 06-20-2022 at 05:19 PM by

case44