Mt. Rushmore
---
---
We went to Mt. Rushmore recently...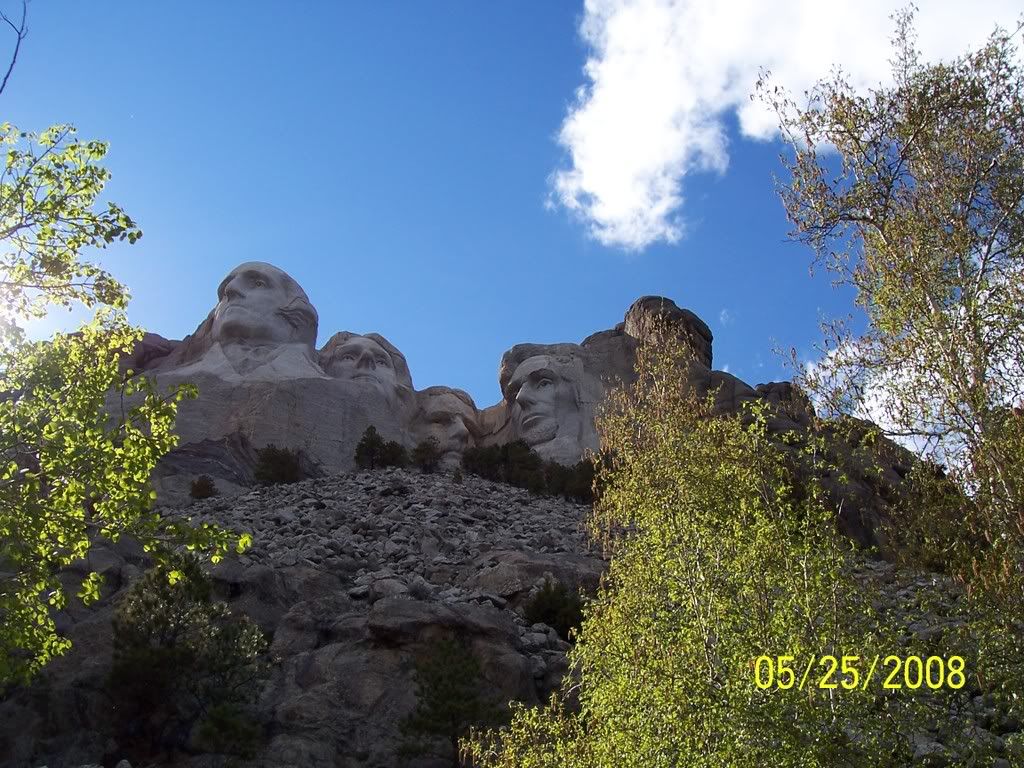 It's a great place to play the
license plate game
. Have you ever done that? Where you try to find all 50 license plates, plus any extras like Guam or Canadian provinces, etc... Just a few passes down the parking lot gets you most all you need. It's a cool thing, the national and international connectedness found at Mt. Rushmore.
A little quiz for you...
(just off the top of your head... no asking that family member in the kitchen, or that coworker in the cubicle next to you, and don't you dare look online... until after you're done. I'll post answers (especially to 2nd question) on Wednesday...)
Do you know the names of the 4 presidents carved out of the mountain?
And can you tell me which one of those may not have become president if his father (who was about 8 years old at the time) had been successfully carried off (kidnapped) by Native Americans? (And if the almost-victim's older brother hadn't been such a good shot... )
Comments