Dental Aesthetics & Looks
In your opinion, how much do you think it will cost to fix the ''chip'' tooth on the left (RED) ?
Also, how much would it cost to do a white ''filler'' paste in the middle to cover the cap in the middle (YELLOW) ?
Third, how much does teeth whitening cost?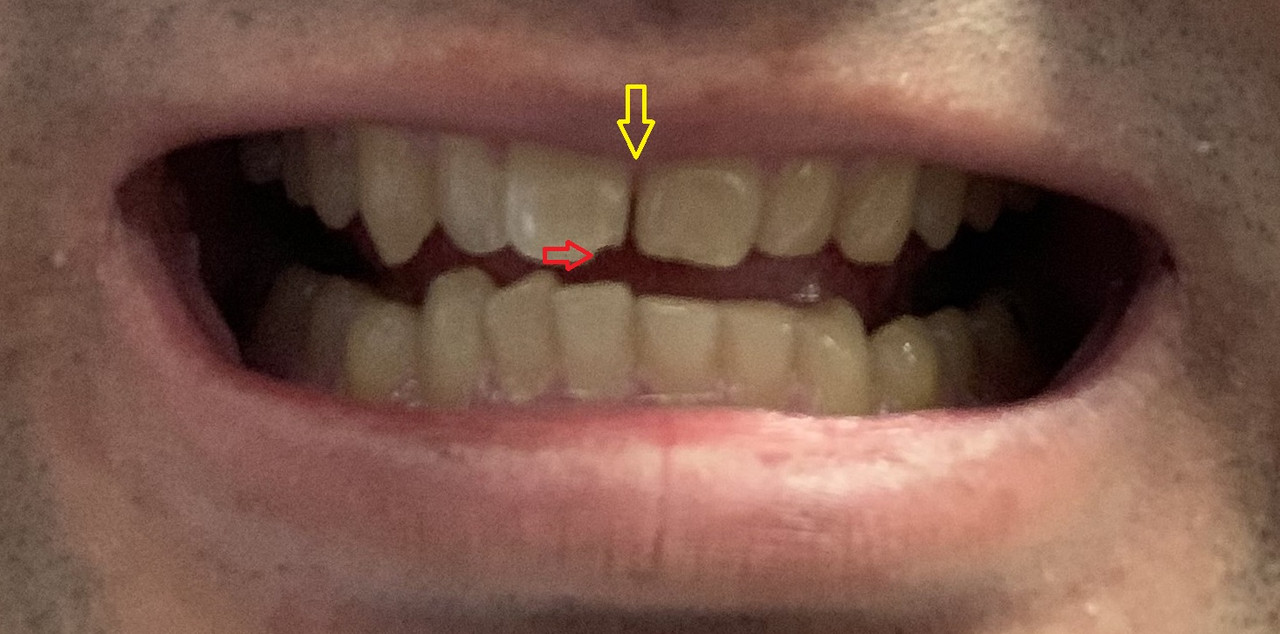 Thank you for your cost analysis / estimate.