Quote:
Originally Posted by
houstonlibrarian
Some people just read these articles and listen to people jibber jabber on talk radio shows and parrot what they hear.

The poor in America have two vehicles, a big screen tv, air conditioning, a heater, refrigerator, food on the table, clothes in the closet, a dvd player, a cell phone....

The GDP per person in the US is over $48,000. The GDP per person in China is under $9,000, India is under $4,000, Brazil is under $12,000.

These countries like China, India, etc. are not even close to being on par with the US, regardless of the line these people in these articles keep trying to feed you. China has over 400 million people that live on less than $2/day. That is over a third of the population. That is more people than the United States has as a whole. How many do you think we have in the US that live on less than $2/day?

This glamorizing of foreign countries, and trying to envision that they are somehow doing better than us is just another attempt to chip away at the American exceptionalism mindset. It's simply not true. The United States is light years ahead of these countries. It will take centuries for them to catch up.
They don't have to catch up if the United States slows down. Also GDP per capita doesn't tell the whole story. There has been growing income inequality in America for the last 30 years. Part of the reason we had a credit crisis in this country is that credit spending has been used to compensate for the fact that real wage growth rate for middle class Americans hasn't kept up with inflation or productivity growth.
There is an fundamental imbalance in the American economy where corporate profits as percentage of GDP are at an all-time high and wages are a percentage of GDP are at an all time low. In other countries around the world the middle class is expanding in America its being threatened is ways it hasn't before.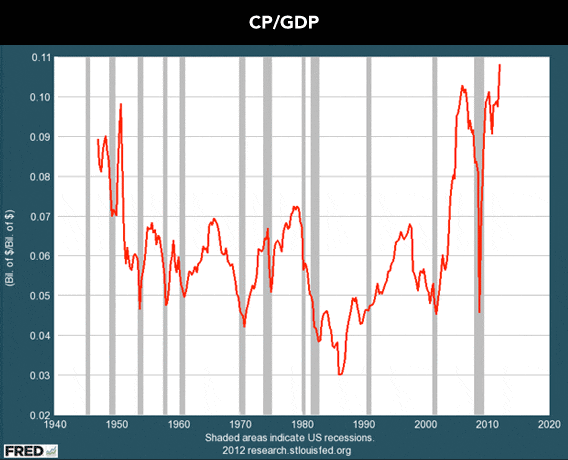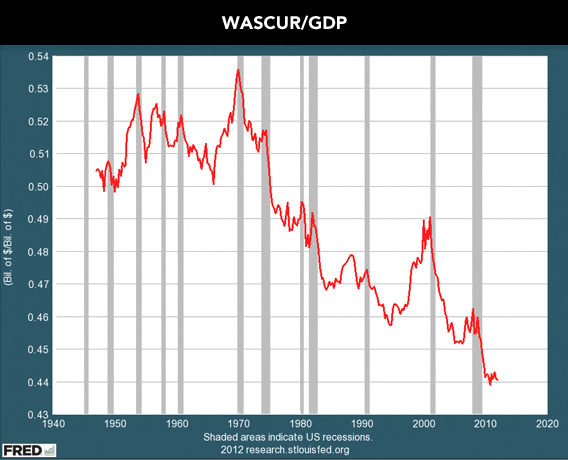 It took only about 30 years for China to go from an economic backwater to the second largest economy in the world. The premise that "It will take centuries for them catch up" speaks the certain amount of arrogance. Remember "Pride cometh before the fall". Most of the economic growth in the world is taking place currently is in Asia, Latin America and Africa. The long term economic outlook for these countries in terms of income increases, expanding middle class, GDP growth rates, and demographics are all much more favorable long term than they are for Europe and the United States.