Visible Satelite from 3pm.
A low pressure system that is spinning like a Hurricane over the great lakes. This is about the 5th time I've seen this hurricane like system over land this year.
Im sure you guys are following the Mid Section Flooding thats happening. 500yr flood for the 2nd time in 15yrs. Its a mess the Missouri River and more out there. A river in Nebraska about to break an 1886(?) river flood height.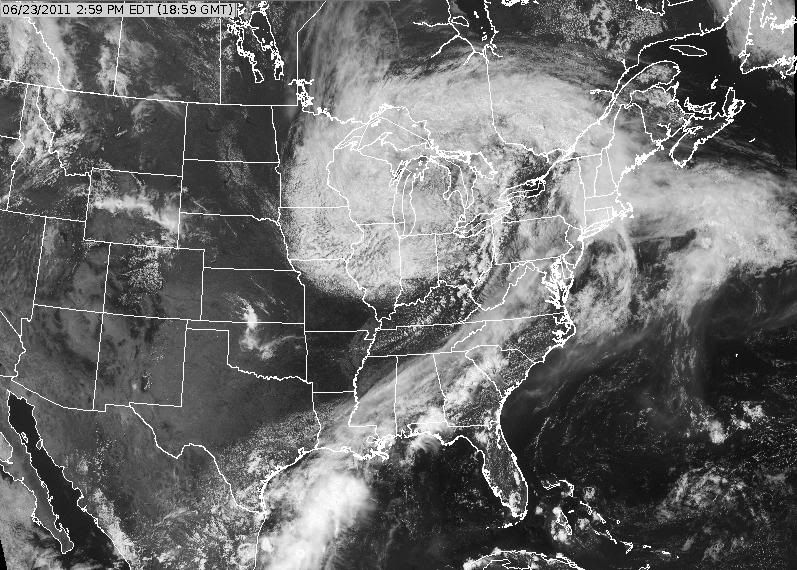 http://www.ssec.wisc.edu/data/east/animation/vis6.gif