Here are some images I got from this year's Quad City Air Show. I was only able to attend on Sunday, so I missed the B-2 Stealth Bomber flyover that occurred on Saturday only. This event, which I suppose is the biggest air show in Iowa, averages around 100,000 in attendance each year. It was once featured on an episode of the History Channel's Modern Marvels called Modern Marvels: The Air Show or something like that. Many local media and air show reps bill it as one of the top 5 air shows in the country, but I think that's a pretty subjective ranking. It is certainly one of the best in the Midwest. As you can see below, today was beautiful weather for the event. So on to the images: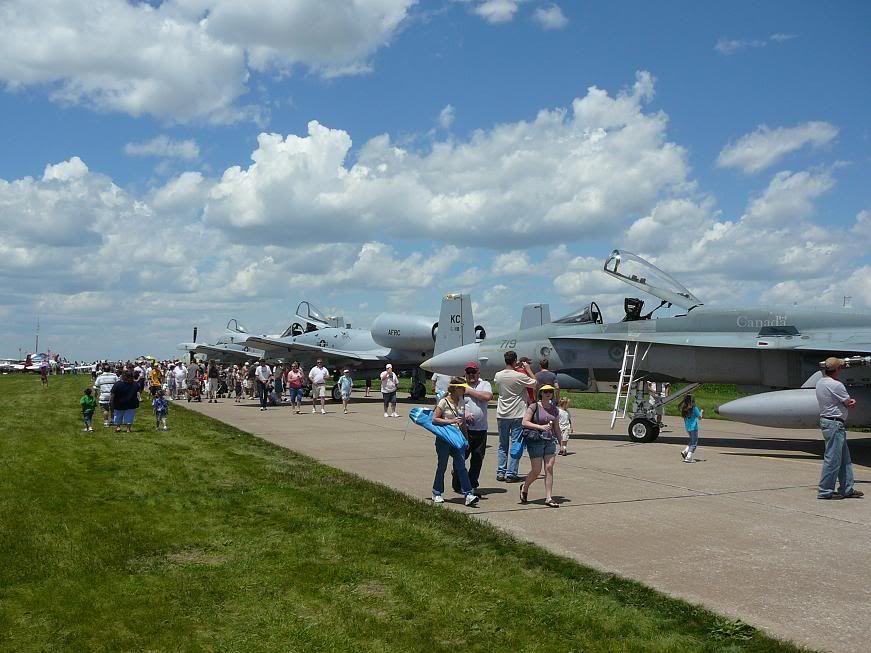 A couple of A-10 Warthogs and a Canadian F/A-18 Hornet.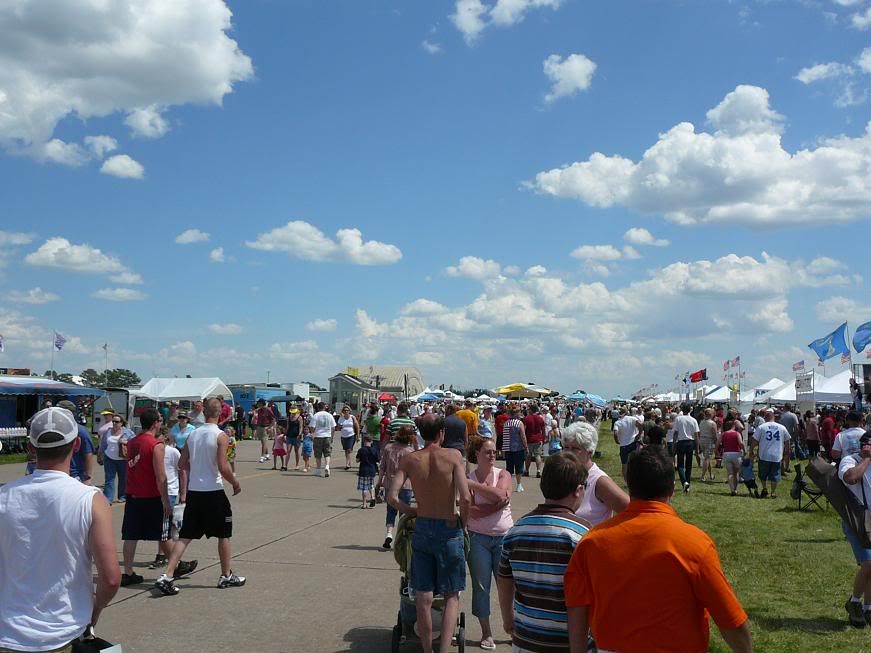 Here's a shot of the crowd.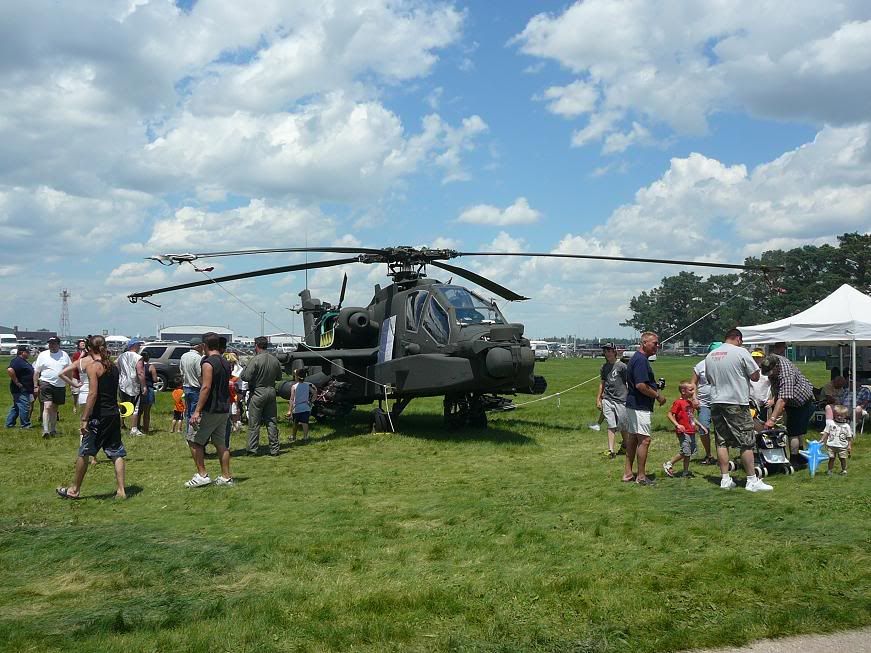 The AH-64 Apache attack helicopter.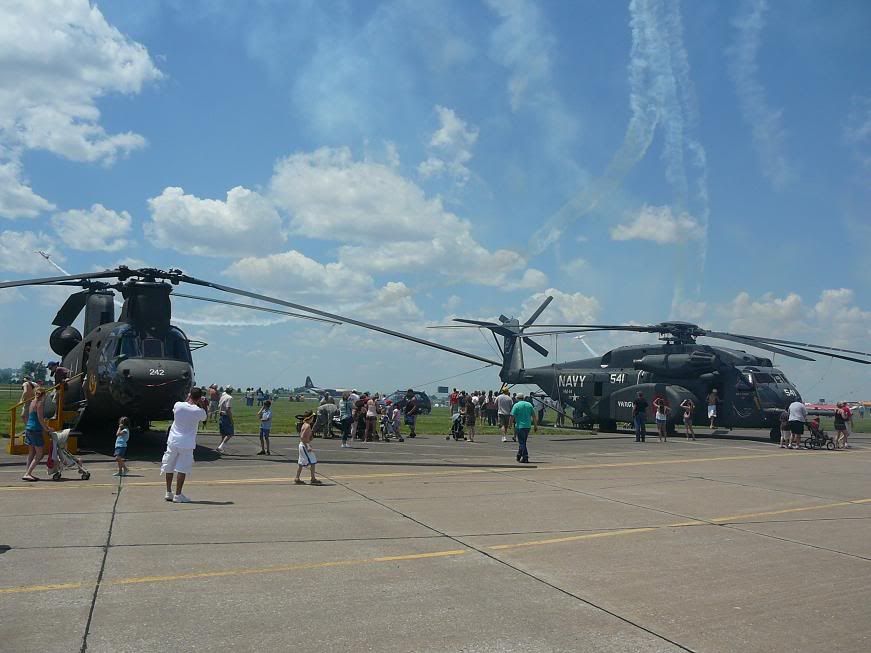 The CH-47 Chinook and CH-53 Sea Stallion; 2 of the biggest helicopters in the US inventory.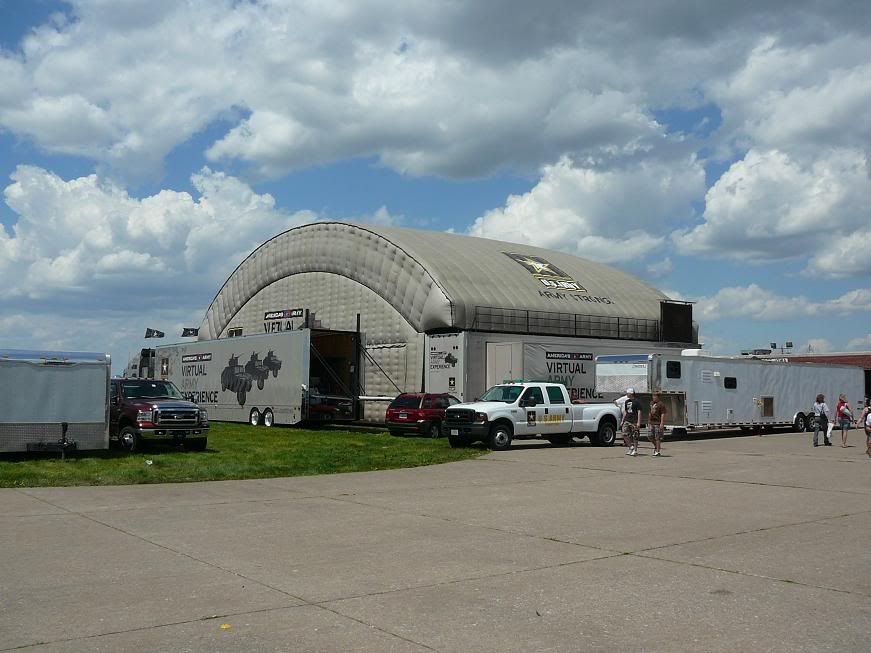 This enormous inflatable hangar housed the Army Experience, which is some kind of high tech recruiting tool that I believe involves video games. The line was too long for me to wait.
This plane is used for research by the University of Iowa, and I believe it was the first time it has visited the QC Air Show.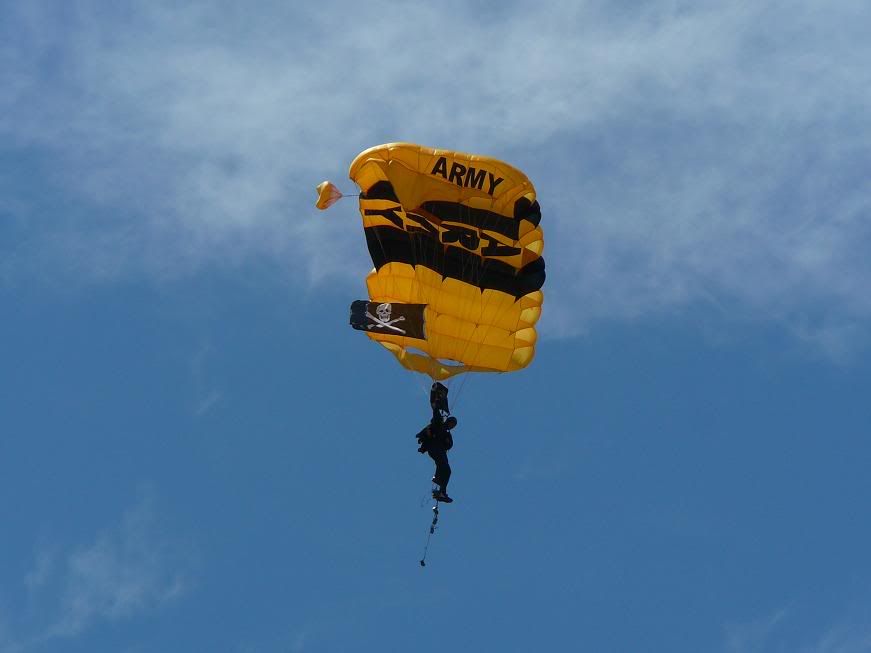 The Army Golden Knights were scheduled to perform, but most of their show was canceled due to high wind. They did manage to have a half dozen or so jump.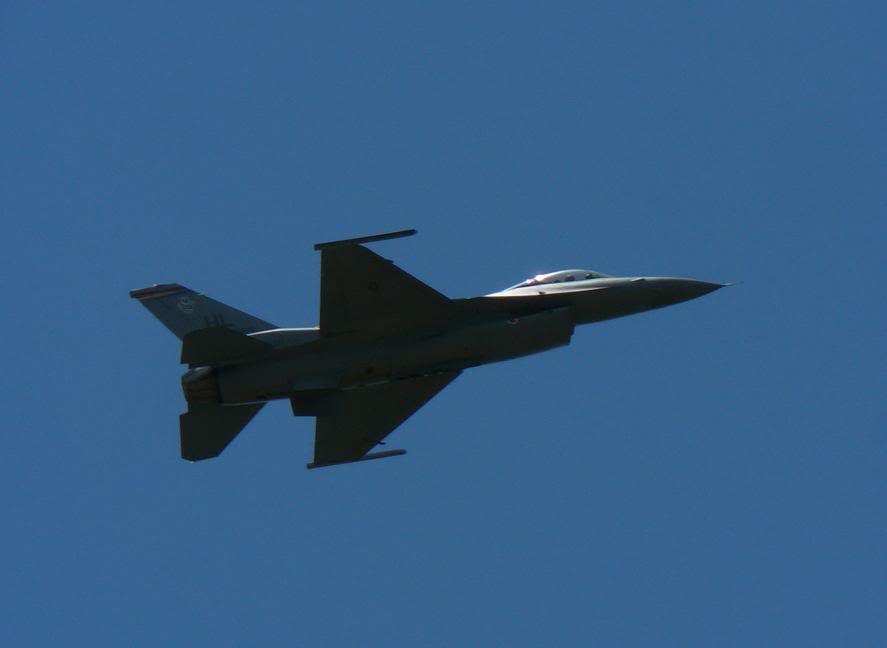 The F-16 Fighting Falcon, which is the workhorse fighter of the US armed forces. They're also relatively cheap at only $15-19 million each. The Air Force has around 1,300 of them in active service.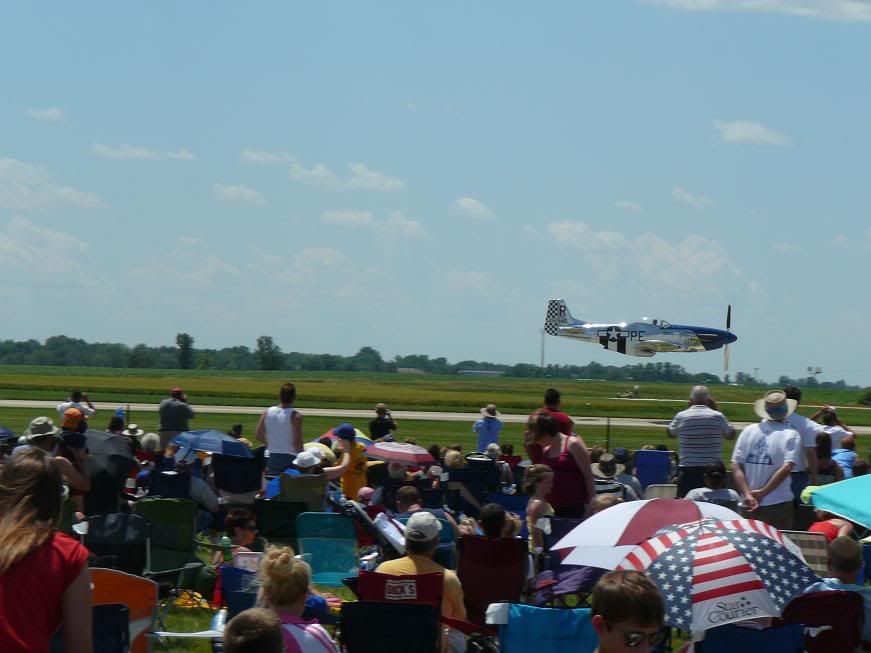 One of the most famous planes in history, the P-51 Mustang. There were 3 at this weekend's show.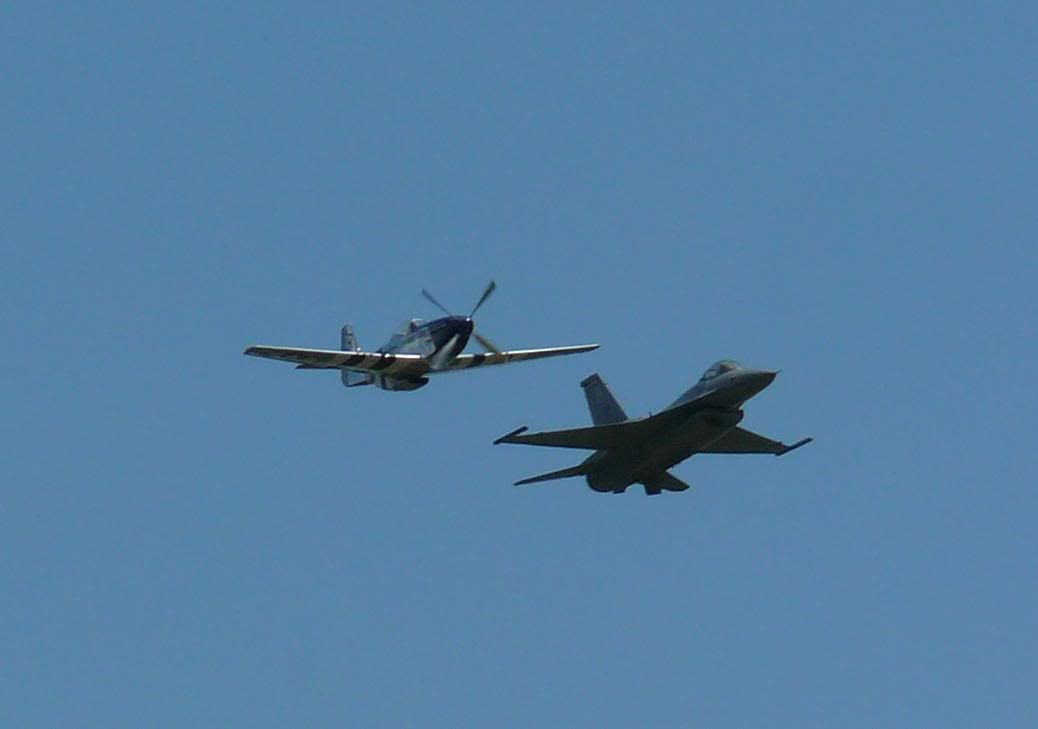 The F-16 and P-51 perform one of the now-standard
Heritage Flights
.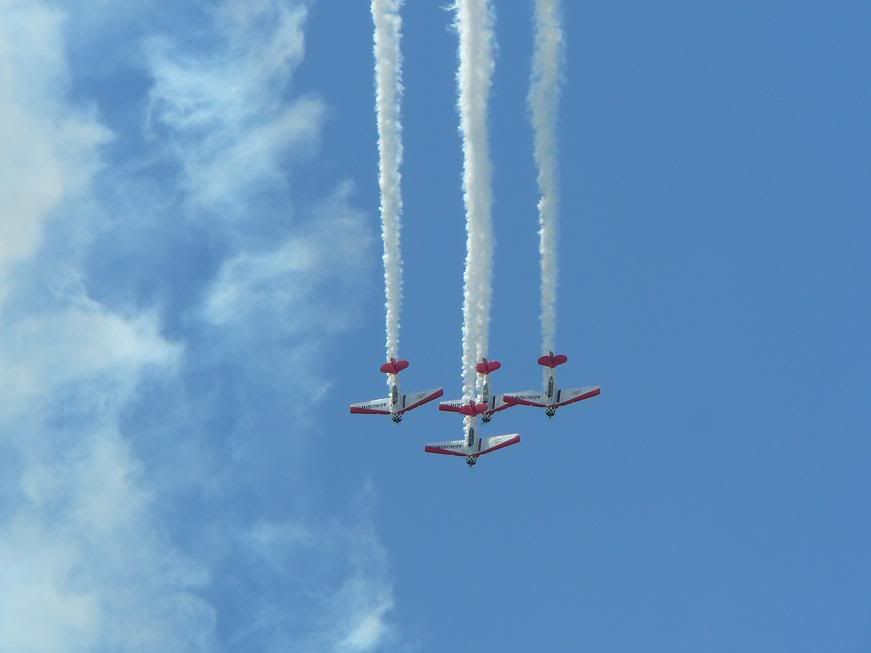 The AeroShell Aerobatic Team, which consists of four T-6 Texan trainer aircraft.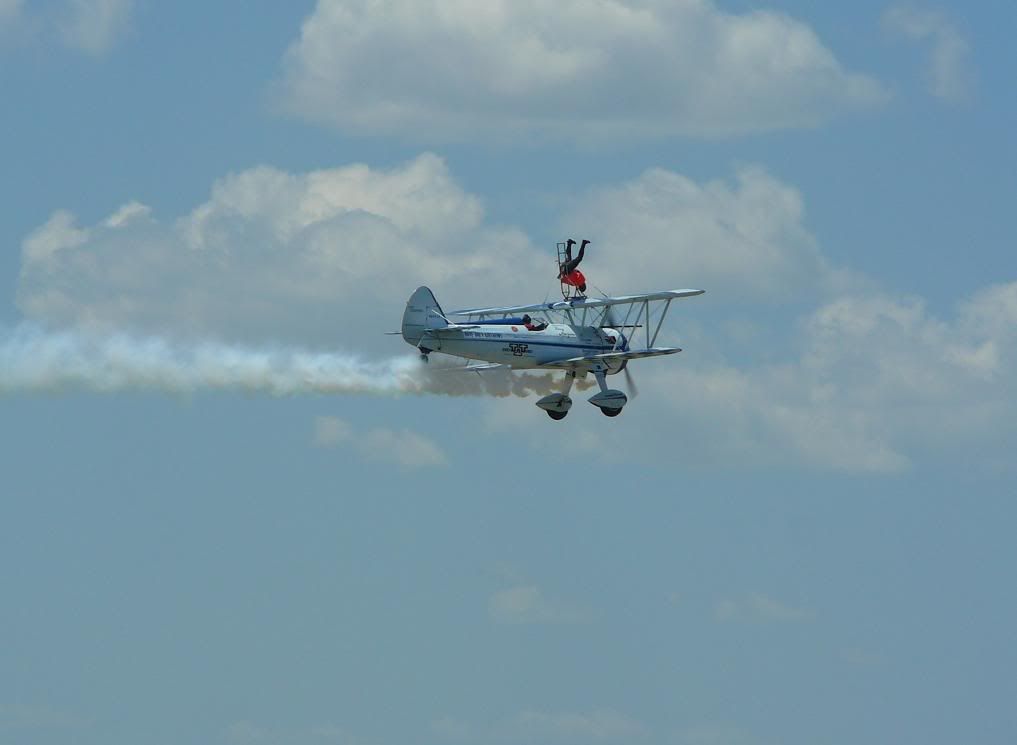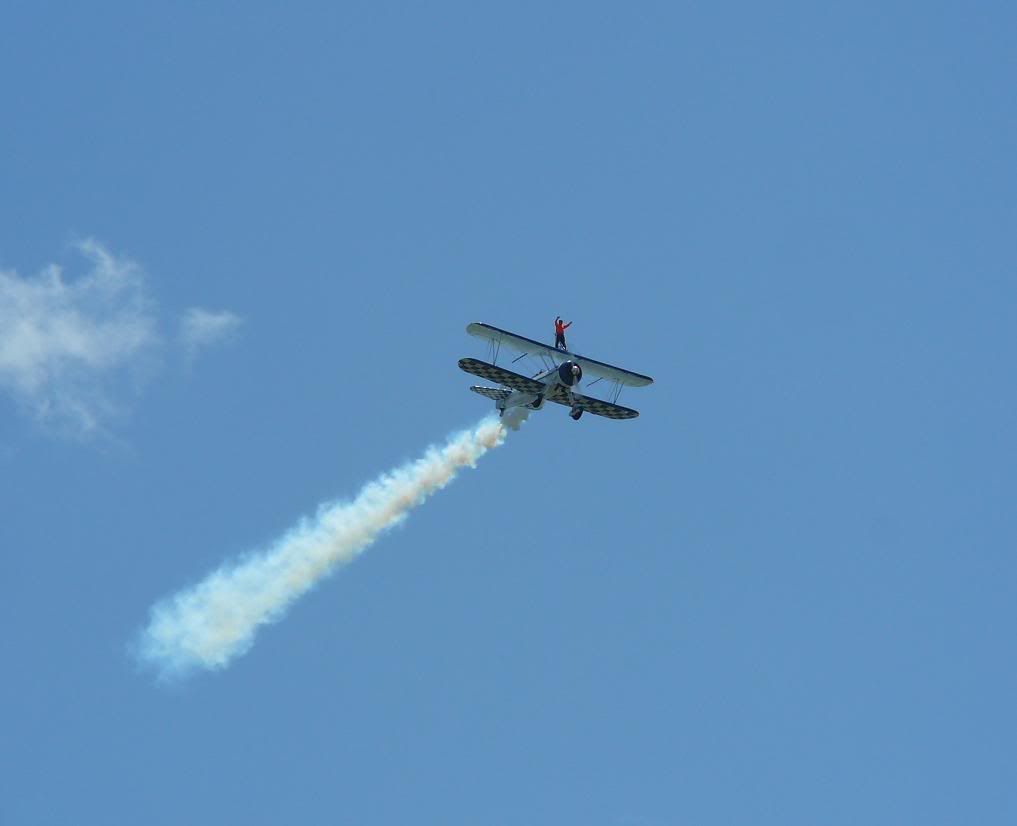 A biplane with wing-walker. Not the career choice for me.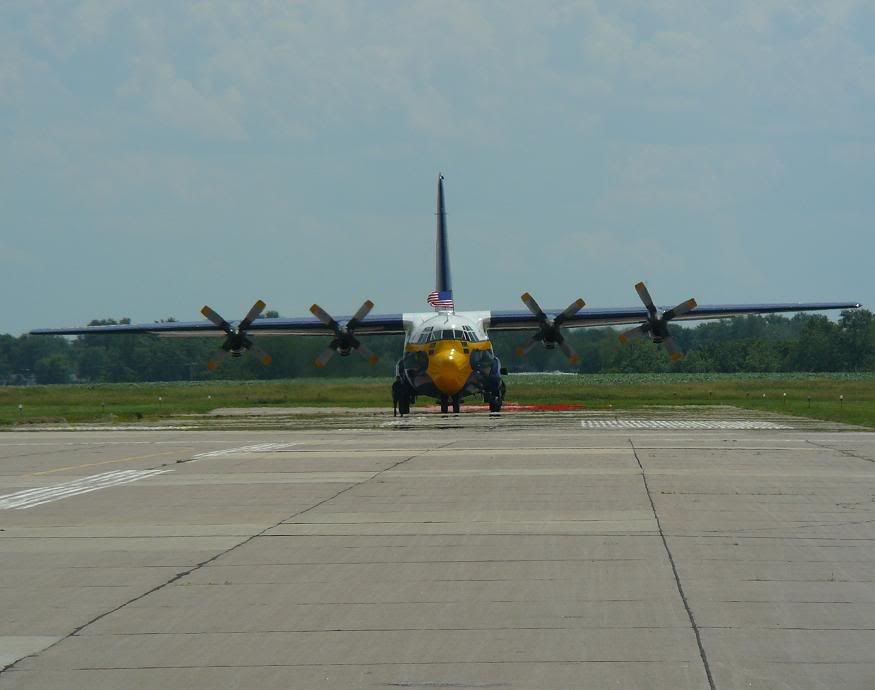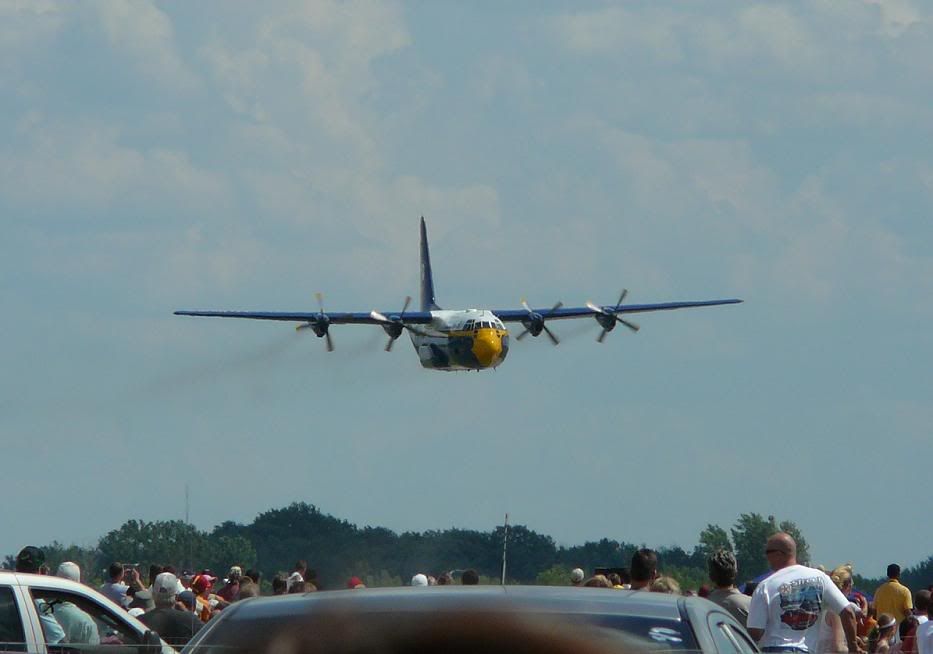 This is the Blue Angels' support aircraft, and C-130 Hercules known as Fat Albert. It flies its own 15 minute demonstration, which sometimes includes the use of Rocket Assisted Takeoff.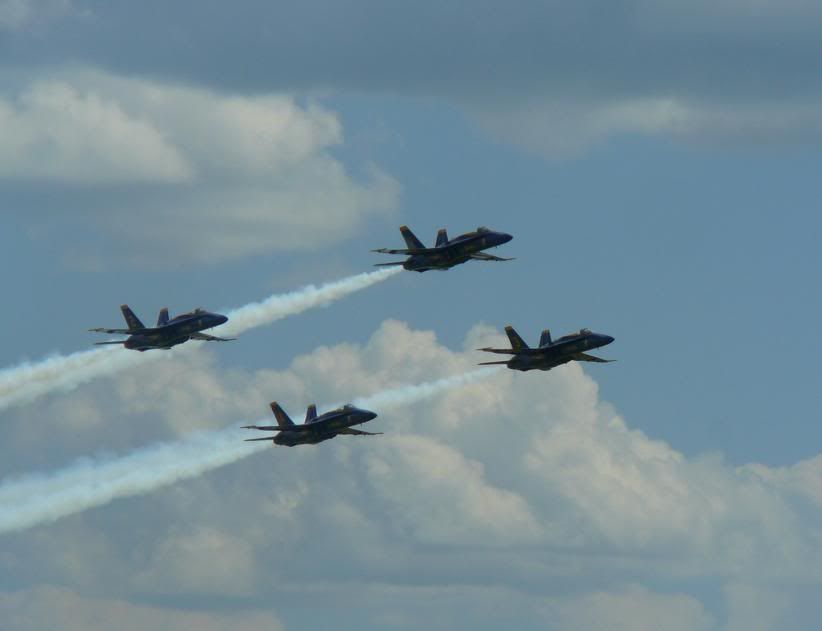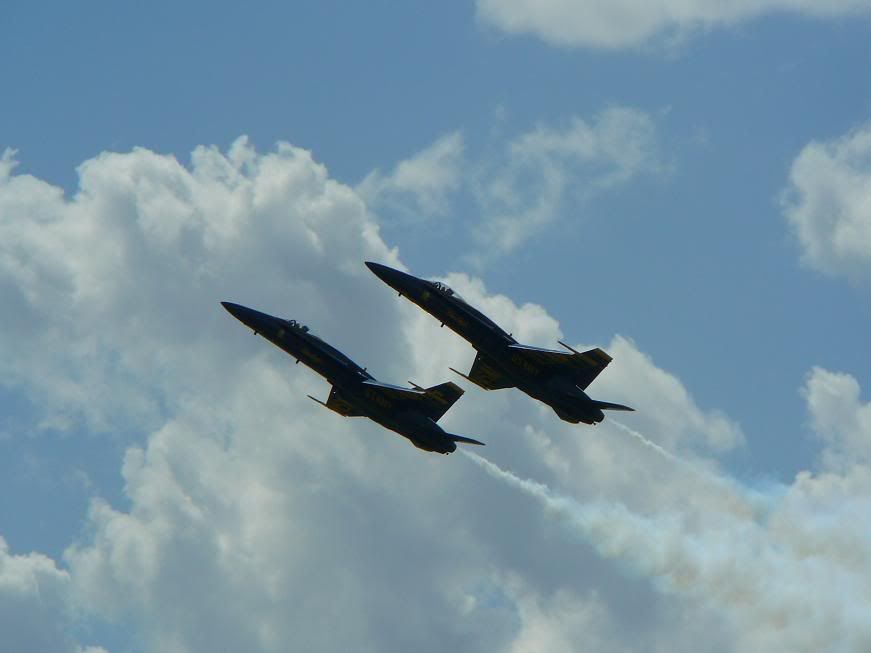 The US Navy Blue Angels.
Here's a YouTube video
of all 6 of them in the delta formation.