I don't know much about Berlin, but I live in Lancaster and I love it! It is a nice little town with a small hospital and laid back mentality. I have been here for a little over two years and enjoy the lifestyle. We have the Lancaster Street fair that takes place on one of the last two Saturdays in July (I can't remember which one, even though I had a booth last year). Then there is the Lancaster Fair in September which draws quite a few people from all over. There is a farmer's market every Saturday in from of the county courthouse during the summer. Quite a few ski resorts are within comfortable driving distance (about an hour give or take) and of course, Mount Washington is just 30 minutes away.
The scenery can't be beat! The mountains show their beauty no matter what the season. One of the things my family likes to do it just get into the truck and drive (thank the goddess for GPS or we would never make it back home LOL). The Canadian border is just up Rt. 3 and I get a kick out of the sign that says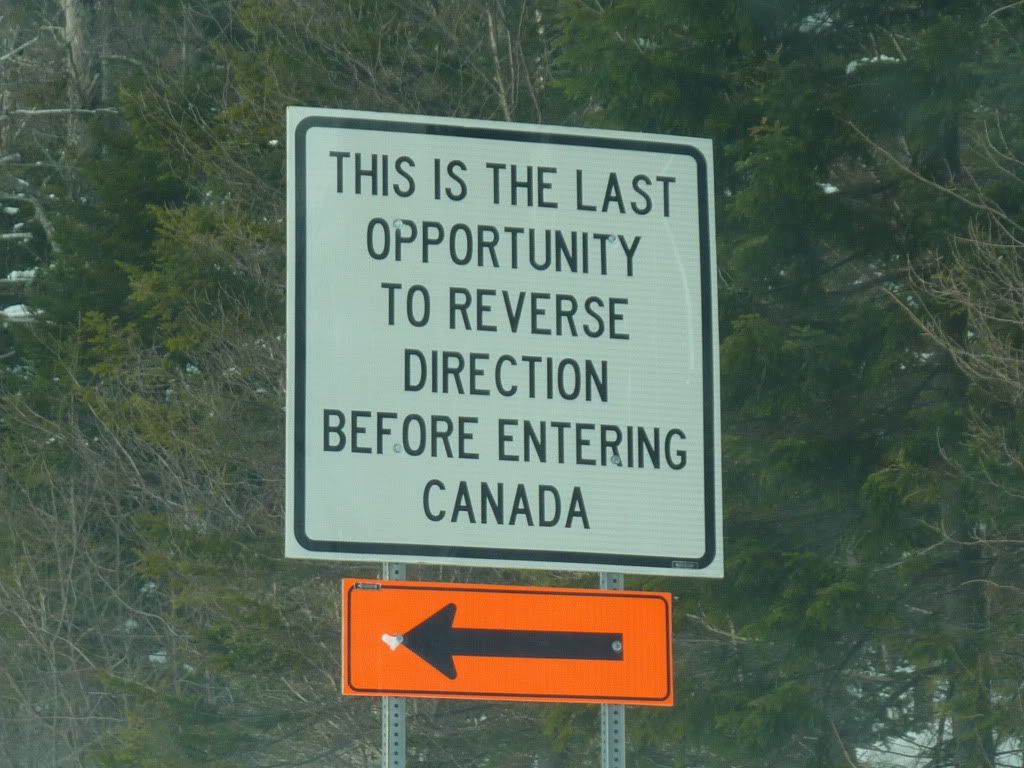 If you want hustle and bustle, this is not the place for you. But, if you want nice and quiet head on out.