$240 million 12-story mixed-use development. Boutique hotels, 150 condos, 12 duplexes, 30,000 sq. ft. of retail and an urgent care clinic is breaking ground this fall at the former News Dispatch and police station sites. Luckily the previous design was a placeholder.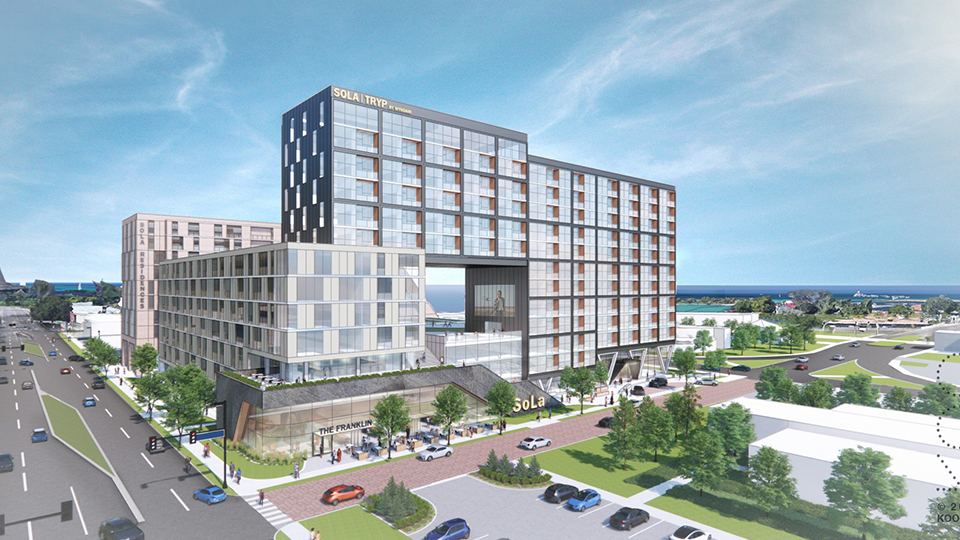 https://hometownnewsnow.com/local-news/653590
The article mentions another 7-story mid-rise being built at 8th & Michigan. Michigan city is finally experiencing massive investment. There's so much potential to make it a regional giant on the lakefront with the great urban bones and multiple rail connectivity to Chicago.