My wife and I took our out of town guest to downtown Raleigh last night to check out some art as part of the local "First Friday" celebration. Usually we head to Artspace but decided instead to check out the artwork being featured at the Seaboard Wine Warehouse located in the Seaboard Station next to Logan's Nursery. I love this wine store because they have agreat selection of wines, friendly staff, and they offer free wine tastings on Saturdays from 12-4 and also sell wine "flights" on Thursday and Friday evenings. They now even have some new tables set up in the tasting bar area where you can relax and drink a bottle of your favorite vino with friends.
Each month Seaboard features the photography or paintings of a local artists. This month they are featuring the oil paintings and photography of
Annelies Gentile
. I highly recommend you check out this place if you are in the downtown area and looking to pick up a great bottle of wine or just looking for something different to do. It is a great way to meet people if you are new to the area. You can read more about the Seaboard Wine Warehouse and its tasting bar and other events on their website here:
Seaboard Website
Here are a few quick pictures from our trip there last night.
The Tasting Bar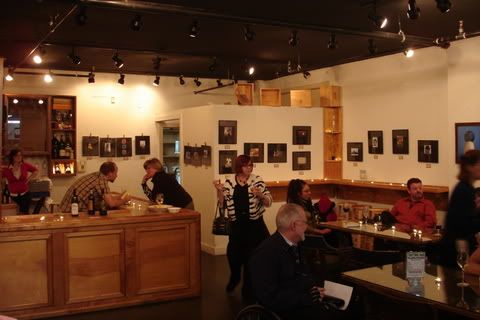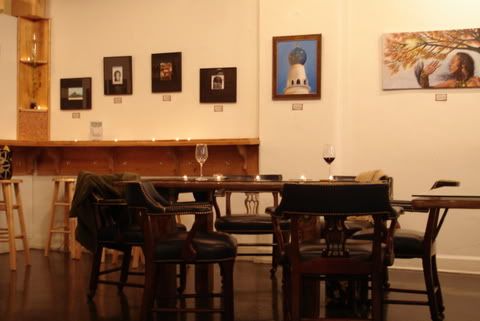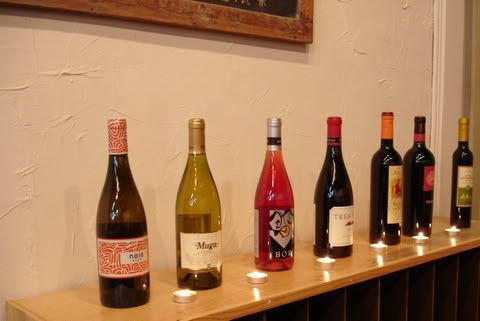 Just some of the many wines they have for sale