Thought it would be fun to post what it looks like where we are.. (your own pics per CD Rules!)
If there's a better title we can have let me know. Will be fun to see who has progressed into Spring and Summer from around the world.
I'll start....
My Colors of the day. April 19, 2015.
Lilac, Swamp Maples, Hyacinthias, & Forsythias all blossoming & blooming now. Grass going to need a mow soon for first time, but with colder temps coming I may have to wait till May.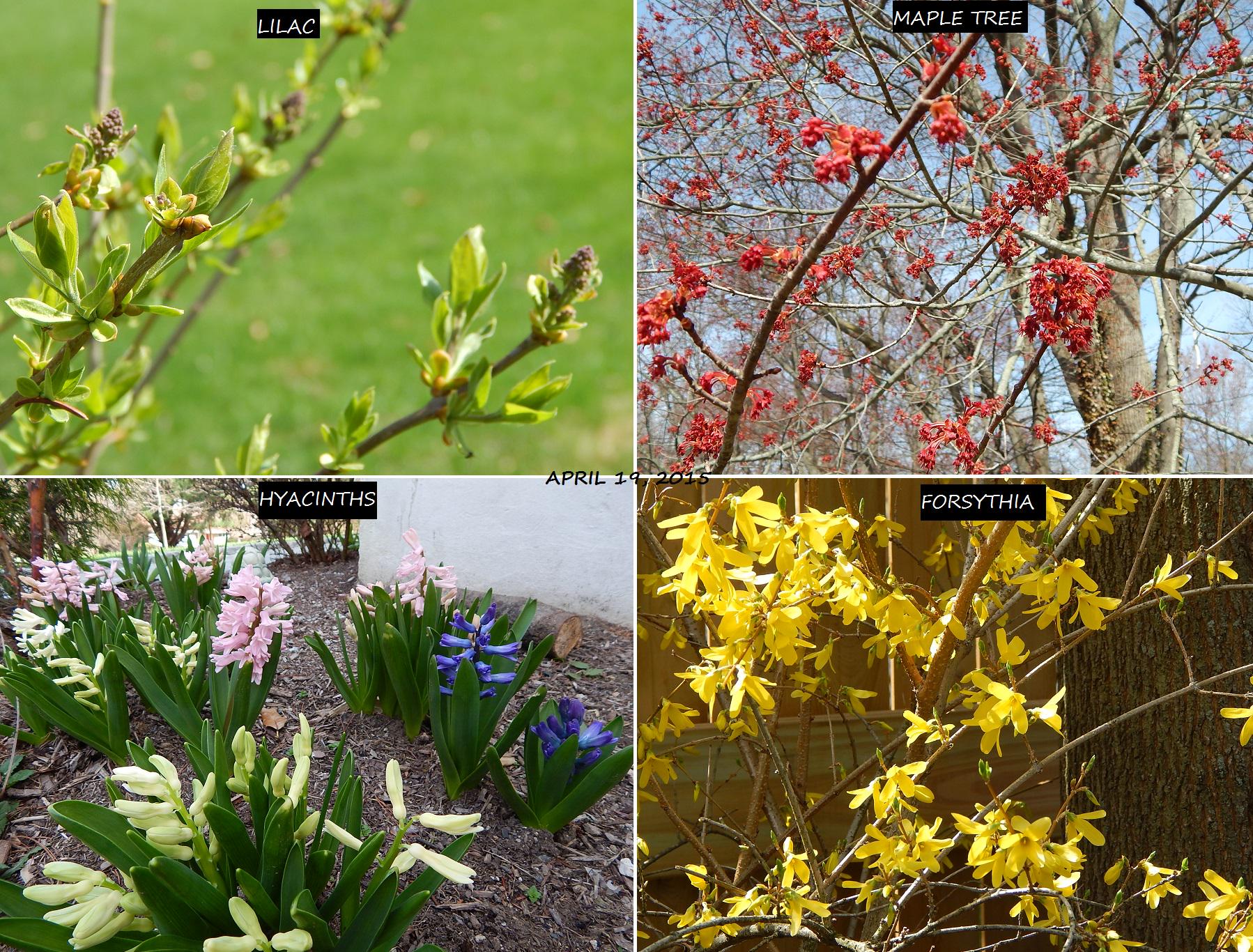 If it wasn't for last 7 days in a row above normal we wouldn't be this far & would be weeks behind normal. Like 2-4 weeks behind. So the past week let everything catch up a bit. Still about 1-2 weeks behind normal.