I'll refer you to my other post in this thread. What you're forgetting is the Gulf Stream. That's a warm water current. Here's a thermal map of it. As mentioned in an earlier post, it mitigates the coastal environment.
Here's a statistical graph of the Ocean temperature in Miami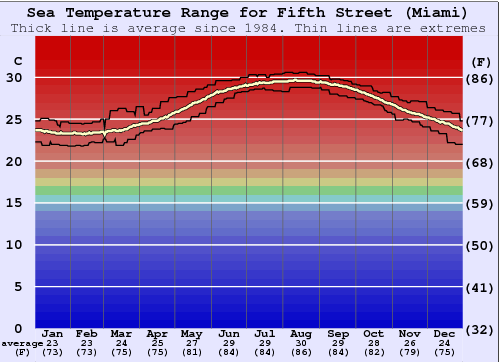 Notice their water temp stays warmer than the W coast in the Winter and cooler in the Summer. Our variation is between 58 and 89 on the W coast.
Hope this helps you
Beth